The Ins And Outs Of Cloud Document Management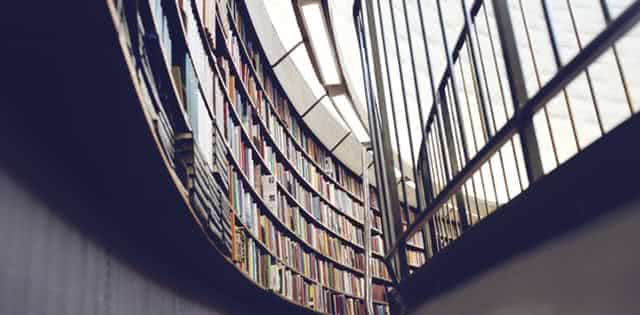 As IT shifts from cost center to profit driver, companies face a new challenge: effectively managing technology deployments to ensure that workers have on-demand access, follow the best security practices and consistently evaluate return on investment (ROI). While it's possible to handle all of your tech management in-house, many organizations are now shifting this task to cloud-based alternatives.
Sophisticated cloud solutions also make it possible to outsource specific corporate needs — such as document management — and enjoy both increased agility and reduced costs as a result. Here's a quick look at the key ins and outs of cloud document management.

Advantages of Cloud Control
According to Quality Digest, cloud-based quality management systems come with a number of critical benefits, including:
1. Improved Flexibility

Your company controls which events are collected, how these events are analyzed and what type of reports are generated. The ideal cloud quality tool should not only offer scalable performance to meet management needs but also include broad customization options to ensure solid ROI.
2. Better Visibility

Cloud systems have the ability to dig deep and uncover data anywhere in your system at any time. This yields clear visibility of key processes and server loads, in turn allowing IT admins to quickly identify and remedy tech problems before they become company-wide issues.
3. Business Focus

When IT management stays in-house, technology professionals gain complete control but are also compelled to spend most of their time monitoring software implementation and troubleshooting admin issues. By moving to the cloud, IT pros can focus on uncovering business-driven insights.
4. Scale Up At Speed

As your business grows, the need for technology management also ramps up. If you're relying on local hardware, this means more capital expenditure along with increased manpower for testing, installation and setup. In the cloud, meanwhile, you simply scale up resources as required.

The Document Directive
One critical component of any cloud deployment is document management: how do you organize, categorize and search the myriad documents needed to drive your business forward? One industry taking significant steps forward in cloud document management is healthcare — as noted by eWeek, the growth of Electronic Health Records (EHRs) is now paying significant dividends for hospitals and clinics willing to build the right environment.
By removing the need for doctors and nurses to manually enter medical information on paper forms or through antiquated desktop applications, it becomes possible to reduce data entry error and increase the amount of time medical staff have to interact with and treat patients. This concept is not just conjecture: a recent study from the Healthcare Information and Management Systems Society (HIMSS) found "increases in clinical staff quality performance" in 87 percent of hospitals with sophisticated EHR systems.
Non-medical companies can enjoy the same benefits from cloud-based document management tools — the key lies in choosing the right provider.

Conversion Considerations
Making the switch to cloud-based document management comes with the same kind of caveats applied to any cloud management tool — finding the right provider with the right set of services is essential.
Consider the first step in any cloud move: conversion. Ideally, your company should convert all existing documents, both digital and physical, to a unified format that allows for easy search and simple editing. Doing so, however, demands best-in-class security and performance — how will your documents be handled before, during and after the conversion? What guarantees does the provider offer in terms of usability, meta-data application and speed of retrieval?
It's also critical to consider the longevity of any outsourced solution. Does your cloud quality management provider have the resources and reputation to sustain long-term deployments and supply ongoing support for future document challenges or workflow issues? Here, server power and physical security aren't the only properties worth evaluating. Look for a provider with both the depth of industry experience and breadth of knowledge necessary to empower your business over time.
Cloud-based IT management is rapidly becoming a front-runner option for businesses of any shape and size. The specific example of document management in the cloud, meanwhile, offers common ground for companies seeking a logical starting point in the cloud — one that drives value and reduces overall complexity.

Ready to make the switch to cloud document management? Be sure to check out Business-Software.com's exclusive report on the Top 10 Document Management Software vendors. You can also read all of our informative contributor posts by visiting the Business-Software.com blog.
[Photo courtesy of Pexels.]