Tips for Branding Your E-commerce Site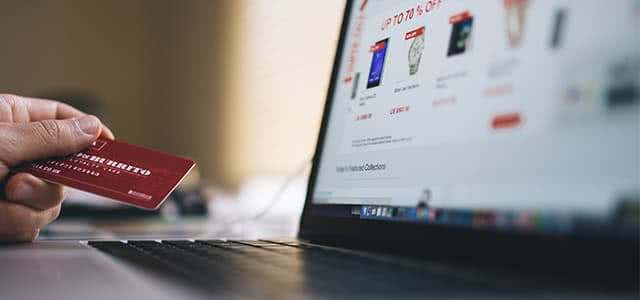 Now more than ever, consumers are shopping online; this change in consumerism has shifted the landscape into one that's more digitized. The influx of online stores selling a wide range of products and services innovated the e-commerce industry. With the increase of the competition in the space, companies have to get creative if they want to stand out. The way companies and brands remain memorable, despite the influx of competition, is through tailored branding. Here are some tips on how to revamp your company's branding in the e-commerce space.
Create a powerful logo

A unique and memorable logo is vital when branding your e-commerce site. You need to ensure that your logo is not only artistic but also a proper representation of your business. Since people are visual by nature, they instantly remember images such as a popular company logo. In addition, a great logo differentiates your company from the competition, especially in industries where products and services tend to be similar. When it comes to getting a logo design, you have the option of choosing between a free logo maker, design contest, freelance designer or design agency.
Once the company logo is designed, it's time for distribution. You need to ensure that it appears in the right places as to attract your targeted customer. The logo should be placed on staff uniforms, delivery trucks, product pages, packaging and product pages as to create a consistent company presence. Other areas where the logo should be visible are invoices, receipts and packaging slips.
Mention your USP in the logo tagline

You can position yourself in the market by mentioning what exactly makes your business or brand stand out from the competition. Create a catchy slogan that positions your company as the top provider in your industry. This will enhance customer trust, increase brand awareness as well as improve your company's marketing presence. Here are some examples of creative and catchy taglines:
Save money, live better

– Walmart

Quality never goes out of style

– Levis

Keeps going and going and going

– Energizer
Display trustmarks

With the increasing cases of online identity theft, many people have become wary of carrying out transactions online. This is why it is important to display symbols or icons that guarantee visitors of their safety when shopping on your site. Make sure the trustmarks appear prominently on your homepage as well as product pages.
You can get trustmarks from well-known bodies such as BBB, McAfee, GeoTrust, TRUSTe and Verisign. When visitors are assured that their private information is protected, they are more likely to make a purchase. Customer security should be your company's top priority and should never get overlooked.
Decide your tone of voice

What you say and how you say it is a very important aspect of your branding. Your company's tone is an essential part of storytelling and branding. All company product descriptions, social media posts, emails and blog posts should be written in a consistent tone of voice. Decide if you are going to use a formal or more conversational tone.
Your business' tone will depend on your audience and what the subject matter is. Create a detailed plan of what you and your team envision the tone to be before proceeding further. Having a unique and consistent tone will make it easy for customers and prospects to identify your brand.
Choose the right colors

The colors used on your e-commerce site should project the personality of your brand and influence the experience of your visitors. Selecting the right shades that are appropriate for your products and market will better your company's understanding of the psychology of color.
For instance, the Mercedes website uses a combination of white (clean), gray (refined) and black (sophisticated and expensive). Therefore, make sure the colors used on your e-commerce site evoke the right emotions and feelings in your visitors.
Choose a photography style

Photography is an essential aspect of branding. Just like color, your photography style helps your brand stand out and evoke specific responses. For example, when it comes to product photos, you could choose to have a white or solid background which directs focus to the product. Alternatively, you could display photos of products such as furniture in their natural setting.
It's time to write your story
Branding is the opportunity for companies to tell their unique story to their customers. It's a source of creativity where businesses can stand out from the competition. This is done through a variety of ways, including but not limited to, setting the right tone, creating a dynamic logo and composing a catchy tagline. Careful strategic planning should take place prior to execution to make sure it's cohesive. So what's your company story going to be?
Shape up your branding and e-commerce efforts by finding the right platform for your company today. Download your free report here.
[Image courtesy of negativespace.co]