Evaluating a Contract Management System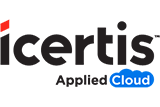 Register Now to Download this FREE Vendor Whitepaper
Today's global enterprises compete in a marketplace fraught with economic uncertainty and stringent regulations. Producing products and services, and moving them to market, depends upon an intricate network of business relationships that includes suppliers, customers, and employees.
Contracts provide the foundation for the complex web of business relationships that drive commercial success. At a bare minimum, contract management software functions as a repository for static documents.
But contracts are capable of much more.
Register below for access to this FREE whitepaper from Icertis