Making Contracting Secure with Icertis Contract Management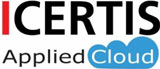 Download FREE White Paper from Icertis
Making Contracting Secure with Icertis Contract Management
Contract management is collaborative, and collaboration should not be restrictive. With the state of the art, the cloud opens up brand new avenues for collaboration, and is a great way to reduce the pressure on internal IT, lower costs and accelerate go to market. At the same time, security has been one of the first questions asked when it comes to cloud deployments.
This white paper provides a high level view of the various ways contracting on the cloud is made secure by Icertis Contract Management, opening up powerful and cost-effective deployment options to enterprise users.
Please register below for immediate access to this report.