Managing Commissions and Discounts in Icertis Contract Management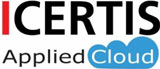 Download FREE White Paper from Icertis
Managing Commissions and Discounts in Icertis Contract Management
Calculations based on data within a contract are usually very complex to handle. Contracts express business rules that affect calculations through natural language, making the rules themselves very difficult to expose, manage and run. This process is manual and error-prone, and requires an analyst going through the contract to understand the terms and then convert those terms into a calculation.
This white paper discussed one approach that can be used in an implementation of Icertis Contract Management, that of using Icertis Business Rules Management to express the rules within the contract.
Please register below for immediate access to this report.