Managing Risk with Icertis Contract Management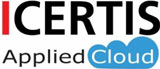 Download FREE White Paper from Icertis
Managing Risk with Icertis Contract Management
Management of risk means different things to different people. Risk modeling is very mature in some areas, but in most organizations, a global view of risk is amorphous. Risk bubbles up in an organization from different areas.
What is interesting to see is that many of these areas are defined, governed or affected by contracts that the organization enters into. From employee offer letters to Non-Disclosure Agreements, contracts define the boundaries, frontiers and risk appetite of an organization, making contracts a great place to anchor risk to.
Please register below for immediate access to this report.