Research Reports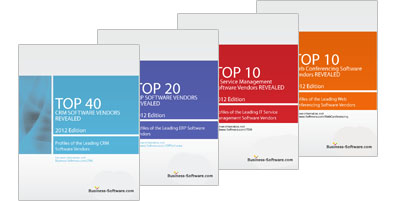 Here you'll find access to all of Business-Software.com's exclusive vendor reports. Every year, we publish industry-related reports that highlight the top vendors in a particular software segment. In our reports, you'll find:
Detailed vendor information, including each vendor's strengths.
Reviews of software products.
How the right business software can simplify processes and reduce production costs.
All this and more is available to download for free, offering exclusive technology-related information from our expert IT analysts.