5 Tips to a Successful Proof-Of-­Concept (POC) for Business Analytics Solutions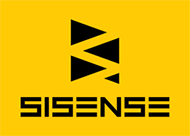 Download FREE White Paper from Sisense
5 Tips to a Successful Proof-­Of-­Concept (POC) for Business Analytics Solutions
Buying Business Intelligence & Analytics solutions has changed dramatically in the past few years. Traditionally, vendors did not offers a Proof-Of-Concept (POC) stage during the buying process and when a vendor did offer one, it would often take months to set up and could easily cost tens of thousands of dollars to launch.
Today, a POC is a critical and mandatory step in selecting a Business Analytics solution and all respectable vendors offer one. But POCs can still go horribly wrong, primarily due to the misalignment of interests around the POC. While your goal for a POC is to ensure the right choice of solution and reduce risk, the vendor's goal is to spend as little time and effort as possible helping you do that.
Please register below for immediate access to this report.