Automated Requests Centralization: A 6-step Guide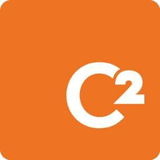 Register Now to Download this FREE Vendor Whitepaper
Automated Requests Centralization: A 6-step Guide
The concept of a service catalogue, or list of service options, is integral to the process of delivering services. The process is documented as an exhaustive list of the services that an organization offers to its employees or customers. The purpose of the catalogue is also to publish those services and make them available to consumers, especially via self-service portals. This guide introduces the basic concepts and is aimed at organizations that do not yet have a detailed services structure.
Use this whitepaper as a 6-step guide to shed light on service catalogue verbalization and organizational integration.
Register below for access to this FREE whitepaper from C2.