Centralizing Business Services: An ITSM Collaboration eGuide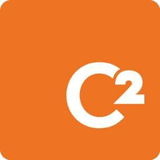 Register Now to Download this FREE Vendor Whitepaper
Centralizing Business Services: An ITSM Collaboration eGuide
Whether you operate in an insurance company, engineering, public or private institution, service is a reflection of any organization. The quality of these services is essential to ensure internal efficiency and overall performance. Through this quest, technological advances, new organizational trends and especially the growing business objectives intertwine for continuous improvement, optimizing the delivery of services. These objectives must be met by all departments of the organization, including information technology.
Use this whitepaper to learn about the five elements that will guide you through the introduction of a one-stop ITSM service.
Register below for access to this FREE whitepaper from C2.