Icertis – KPIT Cummins Case Study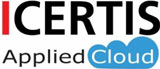 Download FREE White Paper from Icertis
Icertis – KPIT Cummins Case Study
KPIT Cummins is a global IT consulting and product engineering partner focused on co-innovating domain intensive technology solutions for corporations specializing in automotive & transportation, manufacturing and energy & utilities. An integrated portfolio of offerings in the areas of applications, consulting, and product engineering help their customers stay ahead and competitive in the marketplace.
This case study looks at how KPIT Cummins has benefited through working with Icertis Applied Cloud.
Please register below for immediate access to this report.