Top 10 GPS Fleet Tracking Software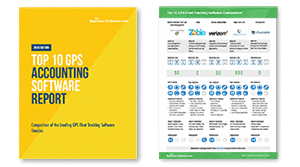 Knowing the status of your vehicles is one of the most critical components of successful fleet management. GPS fleet tracking systems take the guesswork out of monitoring your fleet, giving you better insight into how your fleet functions and extending the life of your assets.
Implementing a system that doesn't integrate well with your existing software or meet your business needs can be a costly mistake. Start your research off right with help from our guide to the Top 10 GPS Fleet Tracking Software Solutions.
Inside the guide, you'll find:
An overview of the industry as well as details on must-have platform features
A comprehensive breakdown of the top 10 GPS fleet tracking solutions on market
Side-by-side comparisons of each vendor's key product functions and other noteworthy features
Additional information on product pricing, deployment options and the like
Download this FREE report today and discover which of the leading GPS fleet tracking solutions is right for you.