Research Reports

Exclusive free comparison reports for business software
What's inside our research reports?
Our free research reports give you access to side-by-side vendor comparisons, feature listing, and industry trends.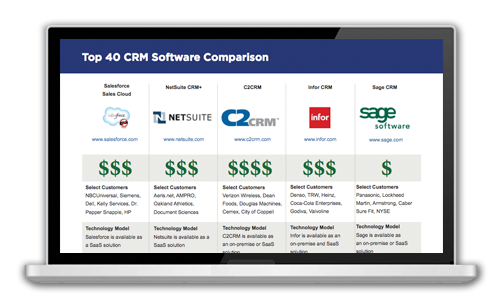 Customer Service Reports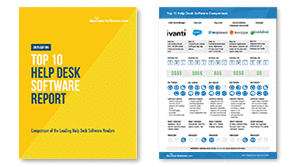 Help desk software improves customer-corporate interactions at the initial point of contact for support, overseeing management of incoming requests and simplifying the customer service process. Download our comparison report of the Top 10 Customer Service products for information on leading help desk vendors and industry trends.
Click to Download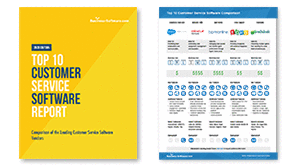 Customer service software helps businesses strengthen their client relationships by providing high-quality, timely service and extensive support resources across a variety of communication platforms. Compare leading client service platforms and browse popular features in our Top 10 Customer Service Software report.
Click to Download