10 Steps to Implementing a CRM Culture in the Organization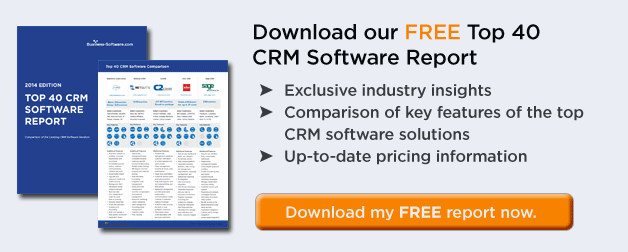 Implementing a CRM solution also means you are implementing a CRM culture. There may be some employees who will resist the change in processes but it is important to get each employee to understand the benefits a CRM solution provides.
Make Sure Everyone "Buys in" to the CRM Implementation
One of the problems that CRM implementations face is getting the entire sales team to use the system. Some sales people believe that the way they are currently handling their sales is the best process, and they resist having to use a CRM. It's important to make sure that everyone knows that implementing a CRM into the organization is done to ensure that there is consistency throughout all sales processes.
Know the Expectations
Customers are expecting an increasingly proficient customer service process. Implementing a CRM solution can help your company automate many customer service processes to improve the time it takes to resolve an issue. To make sure the CRM solution is properly utilized, you will need to set benchmarks to measure against.
CRM Implementation Should Support Strategic Decisions
A CRM solution will offer companies real benefits when it is properly aligned with the overall goals of the company. It is important during the planning process that how this will be done is carefully mapped out and agreed upon by key decision makers.
Not a Cut and Dry Solution
One reason why most CRM initiatives fail to score on the customer experience front is because CRM software is viewed by many as a cut and dry technology driven by data and facts only. While the CRM technology is used to streamline customer service processes, it doesn't eliminate the need to empathize with a customer's problems to create a personal customer service experience.
Implementing a CRM Culture Takes Time
Bringing in cultural changes is a long-term process. Companies should start training employees on the new CRM software during the implementation process. This will give them time to experiment with the system and ask their questions before the solution is installed across the company.
Know the Right Size CRM to Get
Getting too much or too little in a CRM solution can make sharing information across the company more challenging than intended. If a company is currently operating with each department being autonomous, it's crucial to make sure the CRM solution will reach each department and streamline information sharing.
Stay with It
Implementing a CRM culture is a dynamic process in which new observations and information can affect the already laid out concrete plan. Positive information should be reinforced and successful efforts should be replicated. Accentuate the positive that makes cultural shifts less jarring and disruptive. Acceptance of the software, changes in processes, and a friendly people approach to CRM implementations should be an ongoing process.
Reward Employee Performance
Develop metrics to measure performance, training, education, and compensate the employees for the extra effort for blending in with the new culture. Performance recognition sends out a powerful message to all the company's employees.
Listen to Employee Feedback
The customer-facing staff is your best source of pertinent information regarding customer behavior. Encourage your employees to speak up if they feel that a process could be improved upon. Also, ask them for periodic evaluations of the changed processes toward developing an effective CRM culture.
Make It Pervasive
Customer satisfaction is something that every department across the company should be focusing on. Make sure each department is using the CRM to its planned capacity. If one department is resisting the change, there will be gaps in the CRM processes across the entire organization.
Implementing a CRM culture can be just as challenging as implementing the software itself. It is important to make sure that each department understands why a CRM solution is being implemented and why it is vital for each department to use the new CRM solution.