4 Ways CRM Improves Your Sales Processes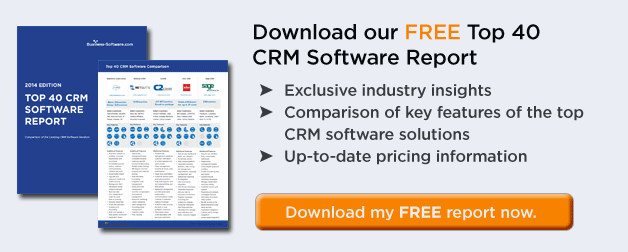 Sales force automation (SFA) software is helping businesses of all types and sizes improve their mission-critical sales operations. Designed to streamline all activities and tasks associated with the selling cycle, SFA software can help companies significantly increase staff productivity, while reducing sales-related costs, and boosting win rates.
SFA software is made to help you improve the efficiency and effectiveness of your key sales processes by:
Improving Contact and Opportunity Management
As your sales cycles become more complex, your reps may find it more challenging to organize the numerous contacts in their database, and juggle the various deals they have in progress.
Who is the primary decision-maker at each account? Which leads require immediate follow-up, and which ones want a call-back at a later date? What products or services is each prospect interest in? What have your customers already purchased – and is there an opportunity to sell them more? Who is eligible for a discount? SFA software makes contact and sales data easier to retrieve, track, and manage. So, your sales reps can more effectively "work" their opportunities and win more business.
SFA Software Streamlines Workflows
The typical sales department is often broken down into smaller groups of sales reps, telemarketers, analysts, and administrators who must regularly work together on various selling activities.
Additionally, sales processes often require coordination and collaboration among several departments within a company. For example, certain staff members in your finance department may be involved in forecasts and sales contracts, and your human resources team will likely play a role in commission payouts and rep performance evaluations.
Without SFA software in place, activity and information flow between these various teams and divisions can be disjointed and inefficient. SFA software dramatically improves the way cross-team and cross-departmental processes are executed, resulting in increased staff output, reduced overhead expenses, and optimized resource utilization.
Reduce Administrative Burden with SFA Software
Sales reps are often distracted from core selling activities by cumbersome and routine administrative tasks. With a SFA software application, sales processes that were previously manual, repetitive, and labor-intensive are transformed into fully automated procedures that can be executed quickly and easily.
SFA software is particularly helpful for minimizing the amount of time and data entry required to create sales orders, build a prospect database, generate forecasts, manage pipelines, and analyze sales rep performance.
SFA Software Improves Data Accuracy
SFA software improves the integrity of sales data in several ways. First, it eliminates most of the manual data entry required to complete various sales-related tasks and activities. As a result, it reduces the number of typing errors, duplications, and redundancies.
Additionally, many sales departments suffer from "multiple versions of the truth" – conflicting, out-of-date data that resides in multiple disparate systems, or in spreadsheets or databases housed on individual staff workstations. A SFA software solution centralizes all sales-related data, providing a real-time repository of accurate, consistent, and timely information that can quickly be accessed and shared by employees in a variety of sales-related roles.
Implementing SFA software into your business can dramatically improve your sales functions. It's important to make sure you choose the right SFA software by making sure you research different vendors and go with the solution that has the features your company can utilize right away.