A Check on Affordability and Features for Small Business CRM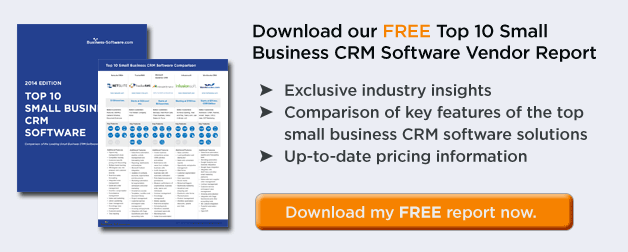 CRM for small businesses today is synonymous with web-based CRM. Web-based CRM has settled the affordability issue in favor of SMBs that can now consider deploying a CRM solution. SMBs have far greater options now. Earlier, they were limited to selecting from generic CRM systems that needed expensive customization and open source packages that did not offer a satisfactory range of features.
Features that a small business CRM solution should include are:
Marketing automation – It should enable you to put routine marketing chores on autopilot. It should also facilitate multi-channel communication and follow-ups with customers and prospects.
Sales force automation – Empower your sales managers to track sales performances. Distribute leads to increase direct sales.
Email management – Utilize emails as a tool for promoting your business. Get your emails past spam filters. Speed up communication with auto-responders and newsletters.
Contact management – Track your emails, faxes, and telephone correspondence with business partners, customers, and prospects.
E-commerce – An essential feature for your online store. Shopping carts plans for up-sell and cross-sell initiatives, credit card processing, and online money transfers are some of the features that the e-commerce module should have.
List management – Effective database management for customer profiling. Target your customers in a more systematic manner and communicate with the appropriate segment when required.
Billing – Financial reporting and automated billing programs. Easy integration with a third party accounting program is an added advantage.
Calendaring – Organize your tasks and execute your agenda on time.
Help desk – An important module for managing customer support requests.
More and more CRM vendors are creating small business CRM solutions. However, some of these are simply stripped down versions of their more complete enterprise level systems and might require a longer implementation timeframe. The best small business CRM solution is one that is also scalable. This way, as the business grows, more advanced features can be added on. If not, the company will outgrow their current CRM and be forced to purchase an entirely new system.
Open source CRM is an excellent proposition for SMBs that are looking for generic CRM software or for those companies that are testing the CRM waters before opting for a particular brand. Daffodil CRM and SugarCRM are two popular web-based open source CRM systems.
When looking into a small business CRM solution, it's important to have a budget in mind. A realistic budget is the first step in assessing affordability and features.