About Epicor Accounting Software Solutions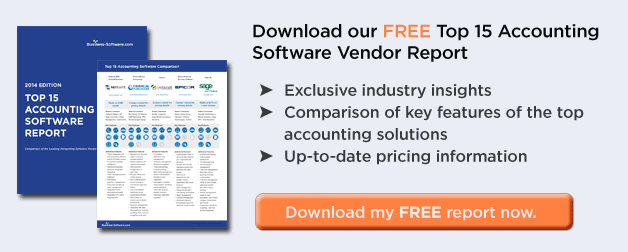 Epicor is a global software leader dedicated to providing integrated enterprise resource planning (ERP), customer relationship management (CRM), supply chain management (SCM) and professional service automation (PSA) software solutions to midmarket companies and divisions of the Global 1000.
Epicor Accounting Products
Epicor's Financials Suite is a proven, award winning, and versatile collection of highly adaptable, totally integrated accounting applications for the midmarket.
Epicor's success began with accounting applications. The Epicor Financials Suite was the first accounting software product to receive the coveted Designed for Microsoft® BackOffice™ Logo.
Readers of Windows and .NET Magazine voted Epicor "Best Financial Application," showing that strong core accounting functionality is as important as ever. Now leveraging Microsoft's .NET Enterprise Servers, Epicor Financials Suites provide enhanced flexibility, low cost of ownership and rapid implementation, with the scalability to grow with your requirements.
Most importantly, Epicor Financials Suite offers advanced multi-currency and multi-company capabilities and features to manage business in the global marketplace.
Currently, more than 2,000 customers worldwide use Epicor Financials.
Epicor Accounting Software Key Strengths
Epicor's Enterprise on-demand finance and accounting solution is a comprehensive software suite established to ensure a connected and seamless organization, with trusted financial information at the core.
The company's accounting application features robust user security, which lets you maintain control and grant access to the right people, delivering a core financial solution you can trust.
Epicor's financial management tool also delivers feature-rich ledgers, with over a decade of development and enhancements, to ensure your needs are always covered.
With Epicor Enterprise, you can build the chart of accounts that matches your organizational structure, and you get sophisticated payment processing support for electronic funds transfer.
Through the provision of Epicor Enterprise's advanced allocation calculations and entries, customers can close their books more quickly, efficiently, and cost effectively.
Epicor Enterprise product was named Best ERP Solution in 2005 Windows IT Pro Readers' Choice Awards.
Epicor Corporate Information
Founded in 1984, Epicor serves over 20,000 customers in more than 140 countries, providing solutions in over 30 languages.
Epicor delivers end-to-end, industry-specific solutions for manufacturing, distribution, retail, hospitality and services that enable companies to drive increased efficiency, improve performance and build competitive advantage. The company's solutions provide the scalability and flexibility to meet today's business challenges, while empowering enterprises for even greater success tomorrow. Epicor, named one of FORTUNE magazine's 100 Fastest-Growing Companies in 2006.