About Onyx CRM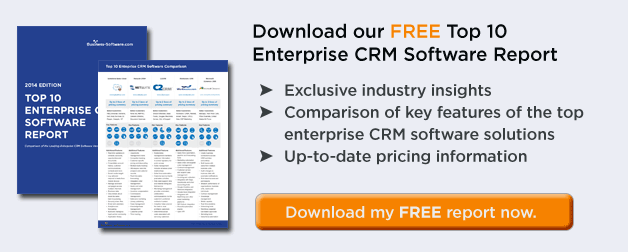 Is Onyx CRM Right for Your Business?
Onyx Software Corporation is a leading provider of customer relationship management solutions and related technologies.
Onyx CRM is designed to support and enhance the various inter-connected activities that impact companies and their clients each day. With Onyx CRM, businesses can identify and take advantage of every opportunity to increase customer value and profitability, and provide a more meaningful experience.
Unlike other CRM solutions that offer a variety of components based on the needs of specific departments (i.e. sales force automation, marketing automation, customer service and support, etc.), Onyx CRM includes just three applications, each spanning a wide range of divisions, task, and functions.
These three separately-purchased modules – customer management, process management, and performance management – are designed to integrate disparate, disjointed activities across sales, marketing, service, and call centers, and enable faster, more consistent execution of customer-facing processes.
Onyx CRM Customer Management
Onyx CRM Customer Management provides an employee information portal for all departments, a partner information portal for sales and marketing staff, and a customer information portal for marketing and service teams. Sales and service personnel can leverage powerful mobile capabilities, while advanced email features are available for marketing and service professionals.
Onyx CRM Process Management
The Onyx CRM Process Management moduleenables more efficient workflow, improved performance, and enhanced flexibility by allowing companies to quickly and easily script, design, and set rules for customer-facing activities.
Onyx CRM Performance Management
Want to measure your performance? Onyx CRM Performance Management delivers comprehensive reporting, analysis, and scorecarding capabilities through pre-built cubes, reports, and dashboards.  With Onyx CRM, businesses can analyze the performance of their customer-related tasks to identify areas of opportunity, as well as potential weak spots.
More than 1,300 clients in over 50 countries are using Onyx CRM solutions today. These customers range from mid-size businesses to some of the world's leading enterprises. Although the Onyx CRM user base spans virtually every industry, the company has built the strongest presence in the financial services, health care, contact center, high-tech, and government sectors.