CRM for Blackberry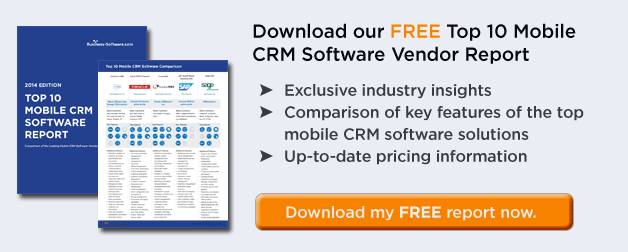 Blackberry Functionality Expands to Accommodate Mobile CRM
"It seems I can't go to any public place for at least an hour without seeing at least one Blackberry" claims Tom Keating, founder of TMCnet, one of the world's largest online telecommunications and technology communities.
There are roughly 4 million Blackberry users across the globe – with more than 3 million of them residing in the United States. Produced by Ontario-based Research in Motion (RIM), the Blackberry has been the handheld device of choice for business users for quite some time – making it a prime target for mobile customer relationship management (CRM) applications.
In last year's annual Lan2Lan survey, performed by Vanson Borne, a renowned market research specialist, approximately 29 percent of senior executives polled put mobile CRM on the top of their wish list, citing it as the highest priority for new Blackberry applications. And, CRM vendors of all sizes are ready and waiting – with powerful mobile CRM applications designed specifically for use on a Blackberry – to make that wish a reality.
Blackberry devices are considered the ideal appliance for business users at all levels, from sales reps and field service staff, to executives and senior managers. Its latest version, the Blackberry Bold, touts impressive new features such as built-in WiFi connectivity, an integrated global positioning system (GPS), and a faster cellular network. Additionally, it has incorporated advanced multimedia capabilities, to appeal to the user who wants one handheld device for both their business and personal needs.
Blackberry devices currently account for close to 73% of total market share in the smartphone industry, according to a February, 2008 report by ChangeWave Research. In response to this astonishing popularity, most CRM vendors have already added Blackberry support to their product offerings – SAP, Microsoft, Oracle, Salesforce.com, SalesLogix, ONYX, and Maximizer among them. Additionally, the smaller CRM solution providers who have rolled out mobile CRM applications, like iEnterprise, have chosen to make that software available on Blackberry devices first. Even leading open source CRM vendor SugarCRM has jumped head-first onto the Blackberry bandwagon.
In fact, RIM has fully leveraged this opportunity, taking advantage of its leading position, and the significant edge it has been able to carve out for itself in the mobile CRM market. RIM has already formed close strategic alliances with many of the major CRM solution providers. The company's development team works closely in conjunction with their various partners, to ensure that most popular mobile CRM applications work seamlessly on their appliances.
Many of these mobile CRM solutions can be accessed directly from Blackberry devices and their wireless platforms, allowing for real-time information retrieval and updating via the Web. Others, like SAP, run natively on the Blackberry device itself, offering increased speed and usability. And some, particularly those contact management-type solutions offered by the smaller CRM software providers, deliver synchronization capabilities that share data with the desktop CRM application once the appliance has been placed back in its docking station.