CRM for Palm Smartphones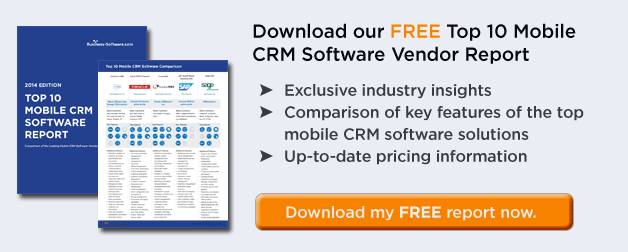 Holding the Power of Mobile CRM in your Palm
Over the last several years, Palm, Inc. has been steadily losing market share – particularly among users in the business community – to the increasingly popular Blackberry, a handheld appliance produced by Research in Motion (RIM). But it's no surprise that this one-time smartphone powerhouse – who still maintains a stronghold in industries such as education and government – has not gone down without a fight. Palm continues to enhance its Treo line of smartphones with powerful features geared towards the business user – including full access to and support for enterprise applications such as customer relationship management (CRM).
The latest version of the device, the Palm Treo 800w, offers what many experts are calling the best usability in the industry. The navigation is so improved, in fact, that the device can be effectively used with just a single hand. Cutting edge WiFi capabilities, a built-in Google search bar, speed dialing, and other business-oriented functionality have earned rave reviews from the likes of WMExperts, ZDnet, PC Magazine, and others.
There are currently a variety of Palm CRM synchronization tools on the market that can be downloaded at no cost. These solutions optimize information portability for sales reps and field service workers by allowing for data sharing between Palm devices, and the basic CRM tools that provide simple contact management and calendaring functionality – such as Outlook and ACT! Users simply update information on their Palm while they're on the road, then synchronize it with the desktop CRM database once they are back in the office, and the appliance is placed in its docking station.
Additionally, Oracle, Maximizer, and other major CRM players were quick to introduce Palm compatibility several years back when the device was in the midst of its heyday, allowing the Web versions of their CRM suites to be accessed and utilized via the appliance's wireless capabilities. In 2001, even SAP had a very tight alliance with the company that spanned marketing, sales, and technology.
However, as the size and scope of the Palm user base has continued to decrease, these capabilities have clearly dropped on their priority scale, with more effort and resources being allocated to the Blackberry versions of their mobile CRM offerings. Microsoft seems to be the only leader that continues to heavily tout the Palm capabilities of their Dynamics CRM package. This is likely due to their strong focus on the small and mid-sized business (SMB) space – a key market for Palm.
When it comes to mobile CRM and Palm devices, the small companies seem to be where it's at. Realizing that they just don't have the bandwidth to play ball in the Blackberry arena, many niche CRM vendors are aggressively going after the Palm market, and focusing the bulk of their mobile CRM efforts on the Treo and Centro devices. Some of the companies who offer mobile CRM for Palm appliances include Mobitor, ADC Technologies, EBSuite, and Antenna Software.