CRM Success: Five Essential Elements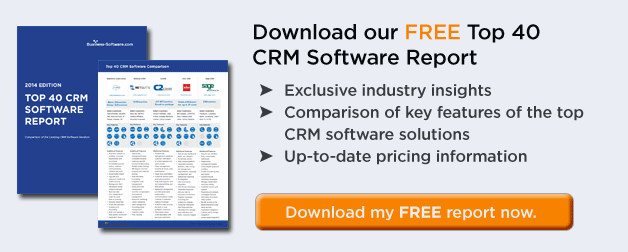 Every business expects their customer relationship management (CRM) deployment to deliver rapid results – enhanced productivity; increased customer acquisition, satisfaction and retention; improved profitability.  But, CRM is more than just a software application that requires installation and a little training. It is a vital business strategy that impacts processes across an entire company, and requires a drastic shift in the way employees understand and interact with both existing and potential customers.
So, what are the critical success factors for a CRM implementation?  In order for businesses to derive as much value as possible from their CRM solution, they must:
1. Develop a Customer-Centric Strategy
The first major step in any successful CRM project is the creation of a strategic plan. This plan should clearly define the organization's goals and objectives for delivering value to customers, and outline the specific actions that will be taken to help achieve them.  Employee and client feedback should be solicited to help identify which interactions and services are most important and which are most in need of improvement, as well as to help determine the expected impact of the CRM initiative on the customer base.
2. Create a Customer-Centric Culture
Change management is a crucial component of any CRM project.  Once an initial plan has been put together, customer-facing teams and departments must be brought into the loop, to ensure they work collaboratively to deliver the highest quality service and support to both existing and potential customers.  This may call for extensive changes in a company's culture, structure, and behavior, and will likely require resources to be re-allocated, and key customer-facing processes and activities to be re-engineered, so they are aligned with new goals.
3. Harness the Power of Customer Information
When it comes to CRM, knowledge is power.  Ensure that up-to-date customer information flows freely throughout the company, and is readily accessible to all key stakeholders whenever they need it.  This can be accomplished by choosing a CRM application that collects data at every critical customer touch-point, and transforms it into vital intelligence that staff in customer-facing roles can leverage to understand customer needs and preferences, and deliver better, more personalized service.
4. Integrate Technology
In order for CRM to allow for effective coordination and enhancement of service delivery, it must align the fragmented, disjointed processes and technology systems that likely exist in different departments such as accounting, sales, marketing, call centers, and field support.  The CRM solution must integrate with other enterprise applications in the IT environment, to allow for seamless execution of customer-facing processes across the entire business.
5. Conduct Continuous Measurement and Improvement
Without stringent performance management, a CRM implementation can deliver below-average results – or even worse, fail.  Be sure that, early on in the CRM planning processes, a set of measurable performance metrics (both internal and external) are defined, so the success or failure of the CRM initiative can be periodically assessed.  Use those metrics to track actual results against goals, identify areas in need of improvement, and make ongoing enhancements to customer-facing activities.
By using these five essential elements as a guide, you can put your company's CRM initiative on the path to success.