Five CRM Negotiation Tips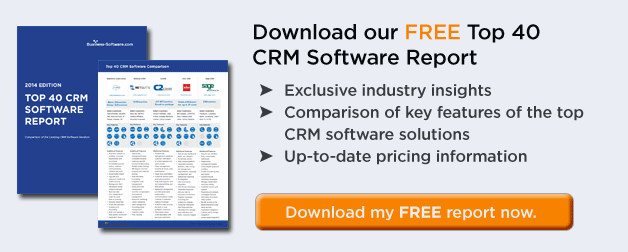 CRM software negotiations have become a complex and intricate process. In fact, according to leading industry analyst firm Gartner, competition has become so fierce, and buyers now demand such huge discounts, that many CRM software vendors inflate their price book numbers just to leave themselves more negotiating room. So, how can you play – and win – the CRM software price game?
Know The Standard Discount
Most CRM software vendors have a "standard" discount, one that they offer – without much prodding – early on in negotiations. By conducting a bit of marketplace research, or by collecting information during customer reference checks, you can find out exactly what this standard discount is. Begin your negotiations at the discounted price, not at the solution's list price.
Continue Evaluating Other Vendors
Don't stop looking at other CRM software packages until you've signed on the dotted line. And, make sure to let your vendor know that you are still considering other solutions. A sales rep who thinks there is still a chance your business could be lost to a competitor is more likely to be generous when it comes to discounts.
Avoid the Free Stuff
Instead of discounts and price cuts, many CRM software vendors will offer additonal modules or features at no extra cost. Unless these are on your initial requirements list, don't take the bait. This is often a ploy to expand market share for underperforming products, or to drive up service revenues – and instead of saving you money, will just leave you stuck with functionality you don't want or need.
Serve as a Reference
CRM software vendors are always on the lookout for new customer references, and are often willing to offer financial incentives to build up their list of public advocates. By agreeing to endorse the vendor to other potential buyers, you can gain tremendous leverage during the negotiation process. The vendor will likely incorporate appropriate language outlining your obligation into the CRM software contract. So, check with your legal or communications department beforehand, to make sure this does not go against your company's policies.
Negotiate Service Costs
More than 30% of CRM-related expenses are associated with items other than the CRM software itself. So, if the vendor won't budge much on the solution price, you can still benefit significantly from discounts in other areas. Try to negotiate reduced service fees such as implementation, consulting, or maintenance. Or, try to get them to throw some free training or upgrades into the deal.
Hosted CRM Software Negotiations
If your company will be choosing a hosted CRM software solution, there are still plenty of ways to save money during negotiations. While most application service providers (ASP) have a pre-determined monthly fee based on user volume or system usage, it isn't set in stone. Many ASPs will offer lower monthly changes in exchange for longer contract terms.
Additionally, there is room for negotiation in most service level agreements (SLA). Although most of the contract verbiage is standardized, it can be changed to outline custom performance guarantees (i.e. system availability, security, incident response time) for the CRM software, as well as user support services.
And finally, make sure your contact clearly outlines the financial penalties the ASP will face it if fails to meet the prescribed terms. Additionally, make sure that the contract can be easily terminated in the event of consistent under-performance, severe service disruptions, or security breaches.