Four Tips for Buying Email Marketing Software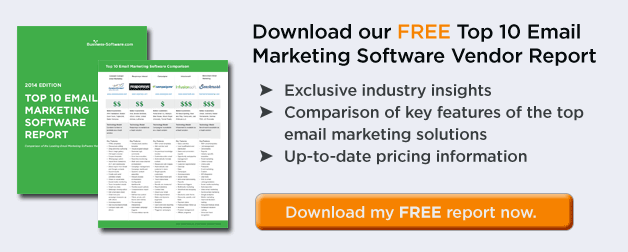 What Email Package is Right for Your Business?
Your email marketing efforts are critical to the success of your sales operations – providing you with a steady flow of high quality leads that can help boost revenues and profitability. Now, you're ready to automate and enhance your related activities with an email marketing software package. But, with all the available solutions to choose from, how do you know which one is the right one for your business?
These four simple, yet effective tips will help you find the best email marketing software for your company.
Clearly Define Your Requirements
Email marketing initiatives vary greatly from company to company. Therefore, the features and functions you will need in an email marketing software system will depend on many factors – such as your specific goals, the techniques you will be using, the types of content you wish to distribute, and the size of your target audience.
For example, if your email content is very graphics-heavy, you will need an email marketing software solution that supports advanced HTML design functions. And, if you tailor your marketing messages based on unique prospect characteristics or behaviors, you'll want to look for an email marketing software system that has advanced personalization capabilities.
Make sure you consider all important aspects of your email marketing strategy, and use those to build a list of capabilities you must have.
Carefully Evaluate and Select Vendors
Once you know exactly what you need, you can start evaluating the email marketing software solutions currently on the market. Ask each vendor for a full list of their product's capabilities, and cross-check it against your own requirements list. Any vendor who cannot address all your needs should be immediately discounted.
After you've narrowed it down to only those email marketing software vendors with all the features you need, ask each to show you an in-depth demonstration of their solutions. Request that they custom-tailor their presentation, perhaps to reflect one of your company's specific campaign-related workflows.
Check References
It's very, very important to speak to several existing customers – preferably those that have the same type marketing objectives or who run email programs that are similar to yours.
Be sure to ask each email marketing software vendor for a list of references, and hold an in-depth conversation with several contacts at each site. Be sure to inquire about the vendor's service and support policies, as well as the product's functionality. You might even consider requesting a site tour, to see the email marketing software application "in action".
Negotiate The Best Possible Price
Costs for email marketing software solutions range from inexpensive to quite costly, depending on the scope and complexity of your needs. Additionally, pricing structures for hosted solutions are quite different from those of on-site email marketing software applications.
Fees for hosted applications are typically based on the number of emails sent or the number or contacts housed in the database, while pricing for on-premise systems is most often user-based.
Either way, don't assume that a vendor's first quote is set in stone. Competition is fierce and there are plenty of viable email marketing software packages to choose from. The vendor wants your business, and will likely offer large discounts to get it. So, don't cave under the pressure, and hold out for the best possible price.