Free Business Software for Small Businesses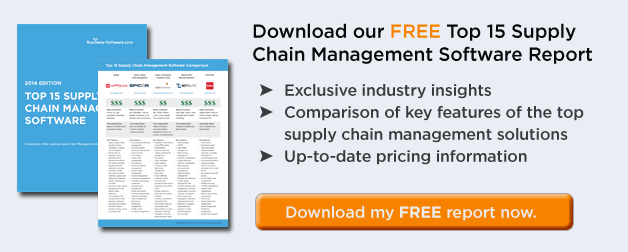 If you're starting your own business or are looking to save some money in these tough economic times, it's worthwhile to consider some of the free business software solutions that are currently available. In particular, if your company is very small (under 5 people) or if you run an individual proprietorship, the free business software highlighted in this article offer solid functionality at an attractive price point (you can't beat free). Some of the free business software categories represented in this article include Accounting Software, Inventory Software, Office Productivity Software, Web Conferencing and Collaboration Software, and Customer Relationship Management/Contact Management Software.
A. Free Accounting Software
One of the first things a company needs, after they have established their goods and services, is a good accounting software package to help them track payments, receipts, and bills. Fortunately, there are free business software options available for small companies that have recently begun operations. Some of these free business software options are a more limited version of established accounting software packages. Other free business software options are open-source solutions.
Intuit QuickBooks Simple Start Free Edition 2010

Intuit is a publicly-traded company that develops financial and tax preparation software and related services for small businesses, accountants, and individuals. Its accounting software solution, QuickBooks, is used by thousands of companies worldwide. If you are a small company and have 20 customers or less, Intuit QuickBooks offers a free business software solution for bookeeping. The solution is easy to use and helps small businesses track sales and expenses; instantly create invoices; pay bills; print checks; and organize their finances in one place, all tax ready.

GnuCash 2.2.9

GnuCash is personal and small-business financial-accounting software, freely licensed under GNU GPL and available for GNU/Linux, BSD, Solaris, Mac OS X, and Microsoft Windows. Easy and intuitive to use, GnuCash enables small businesses to track bank accounts, stocks, income, and expenses. The solution is based on professional accounting principles to ensure balanced books and accurate reports. Keep in mind, however, that because the software is open-source, it may not always be stable and there may not be an adequate level of support for a less sophisticated user base. Although GnuCash is a free business software solution for accounting, companies should be fully cognizant of the pros and cons of using open-source software. Accordingly, they should also have the adequate technical resources in place if they choose to use this type of software.
B. Free Inventory Software
Once a company is up and running, it will need to manage its inventory. Inventory management software is needed by small businesses and non-profit organizations alike, whether they are retailers, wholesalers, service consultants, or manufacturers. Free business software solutions with inventory management capabilities are available to help companies handle their inventory, sales, purchasing, and reporting.
inFlow Inventory Software

inFlow Inventory Software is an inventory system for small businesses that is intuitive and easy to use. inFlow makes it easy to process orders, track customers, manage inventory, use barcode scanners, view reports, calculate sales taxes and currencies, and share information with colleagues, among other tasks. Using inFlow, small businesses free up more cash, save time on daily tasks, track profits and best-sellers, and keep fully detailed records. For small businesses needing only the basics, inFlow offers its free business software edition to use on an ongoing basis at no charge with no strings attached. Note, this is different than a free trial offer. In the future, when a business has greater inventory management needs, they can easily buy a license to unlock the Standard Edition features. Some of inFlow's benefits are listed below:
Easily find the quantity and location of inventory
Set up reordering policies to avoid over-stocking or under-stocking
Directly reduce cashflow held up in stock and storage costs
Built-in workflow provides alerts when you need to pick, pack, and ship products to customers
Save time with automatically calculated totals, taxes, and discounts
Accurately inform customers about updated prices, stock on hand, and order totals while taking their order
Keep track of customer information, order history, and shipping status all in one place to answer customer questions more quickly
Easily see which product lines are best-sellers or yield the highest profit margin
Predict sales and carry stock based on reports of past sales trends
See a history of all changes to product information, inventory, customer orders, and more, along with who made them and when
Inventoria Professional Inventory Software
Inventoria is professional stock management software system for Windows that allows small businesses to manage inventory in one or several locations, as well as create purchase orders to be sent directly to a vendor. This inventory management software allows small businesses to manage stock levels by categories, location, and supplier. Reporting includes Overall Inventory Levels and Inventory by Location. Designed to be very easy and intuitive to use, Inventoria can be up and running within minutes. A free business software version is available for non-commercial use only. The free version does not expire but does not support additional features for larger organizations. Some of Inventoria's benefits are listed below:
Simple, easy-to-use interface
Monitor stock levels with easy-to-create reports
Set low level stock warnings so inventory never runs out
Transfer stock between locations with a few clicks
Maintain A supplier database
Group common items into categories for easy stock management
Create purchase orders and email them directly to vendors
Set up recurring orders and have them sent automatically
Have multiple users access the data via a web interface with just a single installation
C. Office Productivity Software
An important productivity tool for businesses is Office Productivity Software. Oftentimes, these productivity tools are bundled together into a suite of products that include a word processor, a spreadsheet package, and presentation software. As an alternative to Microsoft's Office Suite solution, there are several free business software solutions that deliver the same functionality. Some of these solutions include Zoho's productivity suite, OpenOffice, and GoogleDocs.
Zoho

Zoho offers a complete suite of collaboration and productivity apps such Zoho Write, Zoho Sheet, and Zoho Show which compete with Microsoft Word, Excel, and Powerpoint. Featuring rich capabilities and many of the same bells and whistles as its desktop competitors, Zoho Show is a strong product that can replace a company's conventional office suite package.

OpenOffice

Designed to work as a single piece of software, OpenOffice.org 3 is the leading open-source office software suite for word processing, spreadsheets, presentations, graphics, databases, and more and runs on all major computing platforms – Microsoft Windows, GNU/Linux, Sun Solaris, and Apple Mac. Because it stores data in an international, open standard format, it can read and write files from other common office software packages. OpenOffice.org 3 is a free business software solution that can be downloaded and used for any purpose.

OpenOffice.org 3 is the result of over twenty years' of software engineering experience that uses a completely open development process. The open-source process means that anyone can report bugs, request new features, or enhance the software. The result: OpenOffice.org 3 is constantly being fine-tuned to incorporate the features that users want.

The status of current and future releases is displayed on a public wiki, so users can decide if and when they want to upgrade to take advantage of any new features. OpenOffice.org releases new software editions several times a year, allowing users to take advantage of new features as quickly as possible if they so desire.

Many of the components of OpenOffice.org are designed to mirror those available in Microsoft Office. The components available include:
Writer: A word processor similar to Microsoft Word. It can function as a basic WYSIWYG editor for creating and editing web pages
Calc A spreadsheet similar to Microsoft Excel. Calc provides a number of features not present in Excel, including a system which automatically defines series for graphing, based on the layout of the user's data.
Impress A presentation program similar to Microsoft PowerPoint. It can export presentations to Adobe Flash (SWF) files, allowing them to be played on any computer with a Flash player installed.
Base A database management program similar to Microsoft Access. Base allows for the creation and manipulation of databases and the building of forms and reports to provide easy access to data for end-users.
Draw A vector graphics editor and diagramming tool, similar to Microsoft Visio. It features versatile "connectors" between shapes, which are available in a range of line styles. It also includes functions to create drawings such as flowcharts. It has similar features to Desktop publishing software such as Microsoft Publisher.
Math A tool for creating and editing mathematical formulae, similar to Microsoft Equation Editor. Formulae can be embedded inside other OpenOffice.org documents, such as those created by Writer.
GoogleDocs
Google Docs is a free, Web-based word processor, spreadsheet, presentation, and form application, allowing users to create and edit documents online while collaborating in real-time with other users. Users can create documents, spreadsheets, forms, and presentations within the application itself, as well as import documents through the web interface or send documents via email. Google Docs can be used as a tool for collaboration and editing amongst users and non-users in real time. Documents can be shared, opened, and edited by multiple users simultaneously. Users can also choose to be notified of changes to any specified spreadsheets via e-mail.
Google Docs is one example of a cloud computing document-sharing service. Most document-sharing services require user fees, whereas Google Docs is free. Due to its enhanced sharing features and accessibility, Google Docs is becoming increasingly popular among businesses and individuals. Mobile Google Docs allows mobile phone users to view and edit their Google Docs documents in a mobile browser.
D. Collaboration and Web Conferencing Software
Another important productivity tool for businesses is collaboration and web conferencing software. Collaboration and web conferencing software can be used for both internal and external uses, whether collaborating on product design, conducting sales training, or providing demos on products to potential customers. In some cases, businesses may thinking they are signing up for free web conferencing software solutions, only to discover later that the monthly services are only free during the 30-day trial period. To avoid that scenario, this section identifies three companies that truly offer free business software solutions for collaboration and web conferencing: Vyew, Yugma, and Dimdim.
These free web-based solutions allow presenters to share spreadsheets, PowerPoint slides, and charts with their partners and clients. Some, like Vyew, feature whiteboarding to facilitate brainstorming and discussions that can accommodate twenty people, which is an ideal meeting size for a small business. These web conferencing applications are also appealing for private use with friends and family to share maps and drawings and to solve computer problems. These solutions are also useful for small and medium-sized businesses looking for a free web meeting service but not willing to pay full web conferencing prices.
Vyew

Vyew is a browser-based web conferencing application that does not require users to download any software. Vyew features a one-click screen and file sharing, whiteboarding, and a patent-pending screen capturing tool that enables the user to reproduce his or her screen to share it with up to eighty web conferencing participants over the Internet or LAN. Vyew's free plan includes unlimited meetings and allows up to 10 participants. The free plan also includes up to 20 VyewBooks with a page limit of 50.

Yugma

Yugma's free web conferencing solution allows anyone, anywhere to share their desktop and ideas online with others. Yugma's screen sharing capability is the power behind Yugma's real-time collaboration functionality. With Yugma, multiple people can collaborate in any program, sharing mouse and keyboard capability in real time. The whiteboard feature facilitates virtual brainstorming sessions, either in or outside of meetings. The annotation tool allows one or multiple people to edit or provide comments on work in progress. A Yugma Free web conferencing account allows users to invite up to 20 attendees.

Dimdim

Dimdim provides a web-based platform for real-time, media-rich collaboration and meetings. Dimdim provides free web conferencing service that allows users to share desktops, show slides, collaborate, chat, talk and broadcast via webcam. Dimdim also provides free hosted meetings for up to 20 users on Mac, Windows, and Linux.

Dimdim uses a very simple user interface and does not require any installation – even to broadcast audio or video. A small plug-in is required only if users want to share their desktop. Dimdim's free version is not a feature- or time-limited trial. An open source community edition has also been made available to developers.
E. Customer Relationship Management and Contact Management
The lifeblood of any organization centers on its customers. Customer Relationship Management (CRM) software helps companies manage those important customer relationships, positioning them for success in an increasingly competitive market. For companies that are small, there are some free business software options to help them fulfill their CRM needs. Three of them are highlighted below in this section: Free CRM, ZOHO CRM, and Timetonote.
Free CRM

Free CRM is a web-based software solution for customer relationship management and sales force automation. Free CRM addresses small business needs in contact and lead tracking, sales and contact management, sales pipeline management and forecasting, customer service, and business management. Free CRM software tools enable better management of email campaigns, call automation, and group calendaring all in a single system. Free CRM also has the highest uptime and reliability and the highest level of security in the industry.

FreeCRM features the following:
Contact and Lead Tracking
Sales and Pipeline Management
Support Ticket and Service Management
Advanced Security and Uptime
Superior Technical Support
Zoho CRM
Zoho CRM offers customer relationship management functionality, along with procurement, inventory, and some accounting functions. The free version is available for the first 3 users. With ZohoCRM, users can create and manage sales leads, track sales and marketing campaigns, link emails with contacts, and get a 360-degree view of their business. Some of the features of ZohoCRM are listed below:
Sales and Marketing – Zoho CRM aligns Sales and Marketing by integrating sales with campaigns, leads, sales pipeline, forecasts, etc.
CRM with Email – With the Zoho Mail add-on, users can track all their customers email correspondence inside Zoho CRM.
Plug-in for Microsoft Outlook and Office – Enhance productivity by synchronizing CRM contacts and creating mail merge docs.
Inventory Management – Zoho CRM empowers users to complete post-sales activities with an integrated inventory management system.
CRM API for Third-Party Integration – Developer API for integrating CRM modules with third-party business applications such as accounting, ERP, etc.
Extensive Product Customization – Drag-and-drop UI tools for customizing Zoho CRM according to your business process.
Role-based Security – Zoho CRM empowers users to control CRM data access based on users' job role in the organizational hierarchy.
Reports and Dashboards – Zoho CRM facilitates the analysis of sales and marketing trends and key CRM metrics.
Timetonote
Timetonote is a web-based collaboration tool built with contact management tools to help small businesses keep track of all their interactions with customers, suppliers, leads, and other business stakeholders. Timetonote tracks contact information, as well as sales discussions and follow-up tasks and activities. Timetonote is a free service.
Users can use Timetonote to:
Keep all important interactions (conversations, emails, calls, etc) with a customer on one page
Review all communication with shareholders
Enter contact info for a potential customer
View all the people your company knows
Build a list of all your company's suppliers
See a list of your tasks for this week
Set a follow-up sales call or technical call
Conclusion
Starting a business is exciting; but it is also filled with many challenges along the way. After completing a business plan and securing some initial financing, it's time now to execute the vision of the company. With the many free business software options available, entrepreneurs and individual proprietors alike have the tools they need to help them manage and grow their business to compete effectively in the marketplace.