How to Buy Supply Chain Software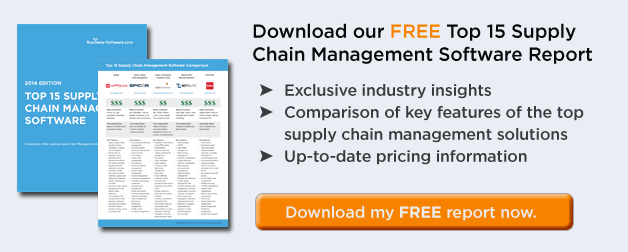 Tips on Purchasing the Perfect Supply Chain Management Software
Most companies understand that a supply chain application will provide tremendous value to their business – enhancing operations, accelerating production and delivery cycles, cutting costs, and improving product quality. But, even after they come to the realization that they need a supply chain package to compete more effectively, they often delay the initiative because they are unsure of how to get started.
These steps will help simplify the process, making it faster and easier to purchase your new supply chain software.
Make Requirements Definition a Group Effort
As supply chains become more globalized and more complex, there are more and more stakeholders participating in the process from start to finish. Therefore, when building your list of supply chain software requirements, it is critical to get everyone actively involved.
Gather input and ideas from internal employees from the production and purchasing teams, as well as those who work in your warehouse. Additionally, you'll need feedback from external vendors, suppliers, distributors, and sales channel partners too.
Look for Flexibility and Scalability
When outlining your most important supply chain needs, be sure to make flexibility and scalability key priorities. Since supply chain cycles vary greatly from one company to the next, you'll need a software that can be easily customized to support your unique procedures and activities. Additionally, sourcing strategies, production plans, and other activities are bound to shift as your organization, and the market it does business in, evolves. Therefore, you'll need a supply chain ERP software that can easily adapt to sudden changes in your operations.
And, perhaps most importantly, be sure the supply chain package you choose can scale to support global expansion, new product lines, and other growth models.
Evaluate Vendors Carefully
There are countless supply chain providers out there, but not all are created equal. Carefully compare your requirements list to the features and capabilities of each offering – and remove any vendor who doesn't provide everything you need from consideration.
Once you've narrowed it down to a short list, you'll want a first-hand look at each software. Demos are a great starting point, but what you'll really want is a limited-time trial of the supply chain software, usually for 60 to 90 days. This will allow you, and your supply chain partners, to "test drive" the application, and see how well it will truly support and enhance your operations.
Check References
Ask each supply chain vendor for a list of customers you can speak to. While it will be tough to find another company who operates exactly as yours does, you can specifically request to talk to customers in your own industry, or with similar supply chain models. This will help give you a clearer picture of what it will be like to utilize each software, and work with the company that sells and supports it. Ask such questions as:
Was it easy to implement and roll out?
It is intuitive? How much end user training was required?
Is it reliable?
Did it live up to your expectations and/or the vendor's promises?
How long did it take to integrate the application with the rest of your environment?
Have your users – both internal and external – embraced the software?
How easy is it to share data with external supply chain partners?
How involved was the vendor in the deployment process?
How responsive has the vendor's support team been when you've had problems?