Reasons You Need Business Software Solutions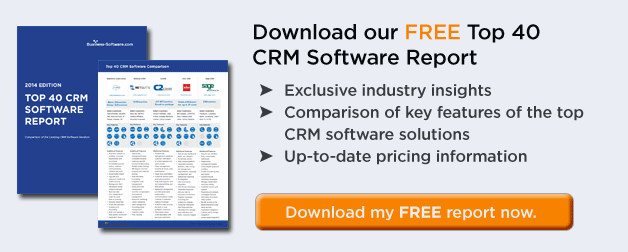 Business software solutions can help you more effectively manage nearly everything involved with your company. You name it, and business software solutions are probably available to help you succeed. However, before you purchase the software, you need to know what your needs are, and learn reasons you may need business software solutions.
Common Business Software Solutions
One of the most common business software solutions is CRM software. It was created to help your sales team be more effective, and to let you know what your customers needs and wants are with few clicks. By allowing companies to focus on their customers better and still reduce marketing costs, CRM software has changed the way many companies do business.
Types of Business Software Solutions
Another very popular type of business software solutions package is enterprise resource planning software. These help you manage your resources. When with accounting functions, the proper software can help reduce expenses and improve your company efficiency. This combination of software also can give you more business intelligence about your own processes.
Historically, one of the most labor intensive and difficult processes to manage is product and raw material inventory. Many companies do not have the capability to do this work efficiently. Business software solutions called warehouse management systems are made for this situation. Having real-time intelligence about what is in your inventory eases fears about the future and allows you to concentrate on the present.
Content management business software solutions are designed to allow you to easily create and customize your own website. Some companies do not need this help, but others do. If you are struggling with your website, CMS programs can help. Knowledge management software gives you the ability to harness the knowledge that is being created within your company and to quickly and easily gain benefits from that knowledge.
IT helpdesk business software solutions are also something you may need. They are allowing good companies to cut costs and become more efficient with managing their IT infrastructure. Being able to manage client concerns from initial call through to resolution is clearly a big benefit to anyone. Other benefits can include self-help solutions and remote control of the software so your IT group can help your people get moving quickly again if they have computer problems.
Business Software Solutions Make Your Life Easier
All of these business software solutions and many more can help you and your people do your jobs better and thereby help improve the bottom line. You may or may not need the business software solutions provided, but if you choose to get one or more of these solutions, there are many options of each sort of software. From many companies offering online solutions to just as many companies offering conventional software solutions you keep on your servers, there is something that will meet your needs. With the proper research and time, you will be able to find the business software solutions that meet your needs, at the right costs, and watch your company improve.