The Lifecycle of a Digital Document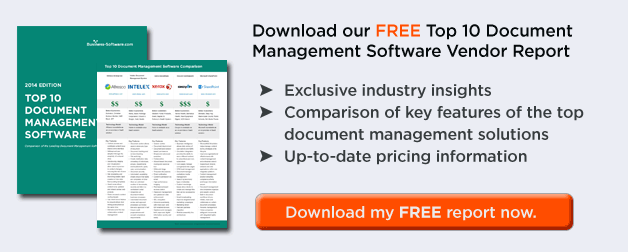 Each phase of a document's lifecycle is managed by document management software, and it is defined and regulated by policy. The life of a digital document can be long and productive, but it contains many different phases. Each phase has importance and must be managed. Insufficient document management of any phase of the lifecycle can cause problems in areas such as search and retrieval, or may even cause legal liability for the company.
Document Creation
Document creation is at an all-time high. The digital knowledge economy has resulted in an explosion of information, massive databases, and repositories, along with innumerable tools that promote the creation of many different types of documents. Documents can range from the informal — such as an email or an instant messaging record — to a formal word processing document or a spreadsheet or a database record. Regardless, document creation in today's environment must be governed by rules, such as who will have use of the document. Unsynchronized data has long been a problem, resulting in duplicate data and redundant efforts; enterprise document management eliminates those problems by synchronizing databases and data repositories so that all stakeholders throughout the organization have access.
A document, or a group of documents, can have multiple uses, from analytical to sales-related, from customer support to post-sales tasks, and it can require integration with third party sources. In the document management process, the creation of the document actually is made up of several components, starting with intelligence on who will have access to the document when it is completed, metadata about the document to promote easy search, and then the document itself. There may be multiple versions of the document that exist to account for changes made over time, along an audit trail to show who has accessed it and at what times.
Bibliometrics & Metadata
Another important part of document management includes cataloging the digital document once it is created to ensure that it can be easily found. This document management process involves indexing and applying metadata to each document so that it can be searched by different classifications, such as the name of the creator, department, or category.
Document Delivery
Once the document has been created, the next step in document management is the delivery of the document to its destination in either print or electronic form. Documents are still delivered physically between locations, despite the ease of electronic transmission, and this end of the delivery process requires both a delivery mechanism (usually the post office or interoffice courier), and a means of production. The digital print market continues to grow as a result.
But as this is the information age, electronic delivery is the heart of most business' document management processes. Naturally, document management software systems support this: there are tools for routing and integration authorization processes that ensure delivery to the right personnel.
Storage & Archiving
The storage portion of the digital document lifecycle involves using multiple levels of electronic storage designed to easily retrieve documents that are in use and to allow for long-term storage (archiving) for those that are less frequently used. Relying on the metadata mentioned above, documents put into storage can be easily retrieved.
Archiving is another story in the document management process. It's somewhat different than ordinary storage and is undertaken to preserve documents over the long run and must comply with various pieces of legislation, such as Sarbanes-Oxley and Gramm-Leach-Bliley.
Destruction
When a document is at the end of its useful life and it has complied with the internal policy on retention, then it can be destroyed, but only when that destruction is in compliance with the retention policy.