Three Reasons a POS Software System Improves Your Business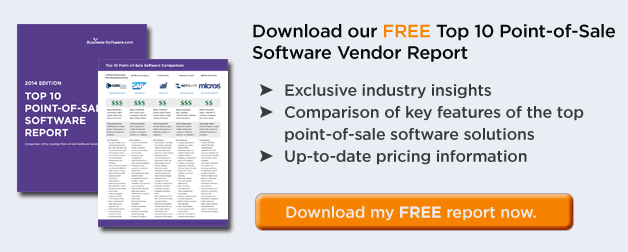 Think a point-of-sale (POS) software system is something just for large retailers? Think again. Of course, a POS system is a must-have for larger shops today, but prices for such systems have decreased and the need for them is so compelling that even the smallest shops can benefit. Regardless of how big or small your operation, let's consider how point-of-sale software can improve your business.
Minimize Errors
"Price check on aisle five!" Errors can occur at the checkout counter in so many ways, and these errors result in unhappy customers, unnecessary delays, and lost revenues. Without a POS system, miscalculations can occur due to human error; manually keying in prices for a large order will almost always result in blunders, even for the most accurate checker. In addition, price tags can get lost and products can be mislabeled. And finally, without integration between your checkout process and your back-end inventory, it's far too easy to lose control of your stock.
Better Inventory Control
A POS system does more than just automate the checkout process. Because the POS system gathers information at the point of sale, this data gets computerized and stored in a database. It is also possible to use that information and integrate it with other systems – most notably, the inventory control system. When you take in new inventory, your POS system will have a function for loading in the new products into the system, and if you have a good one, you can probably do this through a bar code scanner. And as each sale is made, the POS system will automatically tell the inventory system to subtract the appropriate number of products from the stock record. Further efficiencies can be gained by integrating that inventory system with an ordering system, so that when stocks deplete to a pre-set amount, a purchase order is automatically triggered.
Better Information & Better Decisions
Success in retail hinges largely on knowing which products are and aren't selling, and how often. If you have more than a handful of products, this knowledge is very difficult to track by hand. So if you have a POS system, it can generate reports for you on sales – and you can also drill down to detect important sales trends that may not otherwise be noticeable. Detailed sales histories may, for example, show which products sell best at which times of year. You can try out different sales promotions and track their success, and you can even drill down to the individual customer level to create highly customized marketing campaigns.