What Does CRM Mean for Your Customers?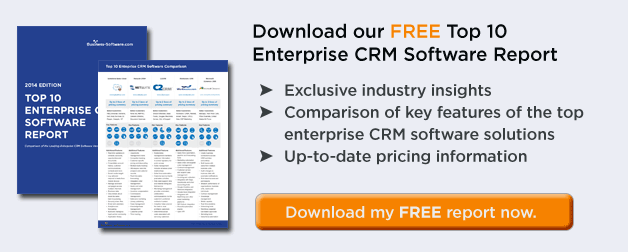 Today's customer CRM solutions provide companies with a broad range of tangible benefits. However, many businesses get so caught up in the quest to improve the productivity of sales, marketing and service staff or in reducing operating and overhead costs that they lose sight of what customer relationship management is really about – increasing acquisition, satisfaction, loyalty, and retention by delivering superior service to existing and potential clients.
We all know that customer CRM delivers significant value to companies and their employees. But, what's in it for the clients?
Targeted, Personalized Marketing Campaigns
Studies show that both potential and existing clients absolutely hate being marketed to. In fact, a recent Public Opinion Strategies survey found that 85 percent of all American consumers are in favor of regulating unsolicited email, or outlawing it completely. Additionally, more than 35 percent of all US residents have proactively removed themselves from business telemarketing lists since the FCC began its "Do Not Call" program.
Why do businesses and consumers alike frown upon marketing programs? Because most of what they receive is of little or no relevance. But with customer CRM, your sales and marketing teams can better identify and track the specific needs, wants, preferences, and behaviors of each member of their target audience. So, prospects and customers receive only those campaigns and promotions that contain products and services that are of interest and importance to them.
Faster, Better Service
Every customer has, at one point in time, dealt with a service representative who didn't know the answer to their question, or didn't have access to the needed information to resolve their issue. Customer CRM solutions provide contact center agents and support staff with immediate access to a complete history of each and every customer. So, they can instantly obtain information about pending orders, shipments, payments and billing, help desk job tickets, and other interactions when needed.
Additionally, many customers get frustrated when they have to wait on hold to speak to a live agent. Customer CRM tools give call center managers the ability to track and analyze call volumes, transfers, hold times, and other metrics. So, they can predict peak periods, understand the factors that affect call activity, and adjust work schedules accordingly. As a result, customers can reach an agent quickly, without extended waiting periods.
Increased Convenience
Customer preferences vary greatly, and each client may wish to be serviced in a different manner. One may want to speak to a live agent in your contact center, while another may choose to send an email to a support rep. Customer CRM applications provide clients with multiple communication channels, giving them the freedom to interact with call center and help desk teams via phone, email, or live chat/instant messaging.
Additionally, many customer CRM solutions provide Internet self-service capabilities. So, customers can simply browse the company's website to "help themselves" by retrieving answers to frequently asked questions, accessing troubleshooting information and techniques, downloading product documentation, and more.