What Should a Small Business Look for in a CRM Solution?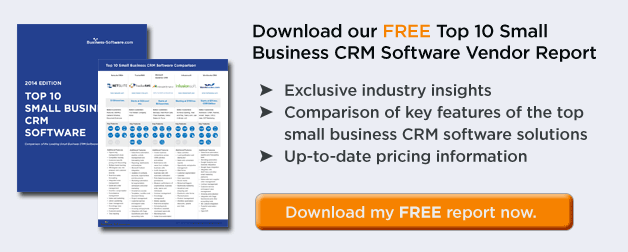 The requirements and expectations that small businesses have of CRM packages are essentially the same as those that a corporate has of its CRM deployment. The difference is that large businesses invariably need some degree of customization with their CRM and they can afford these customizations. Small and medium sized businesses can make do with generic CRM offerings; however, until some time ago even these programs were not readily available. Now, vendors most recently have woken up to the fact; the offerings of sizeable SMB market and SMB owners have options now to select from.
A small to medium sized business are very sensitive to the goodwill of business that existing customers offer. They do not really have the resources to aggressively market their products and services in order to attract new customers. In such a scenario, retaining existing customers is crucial.
There are a few important factors that SMBs should consider before selecting a CRM solution that they will be using for quite some time.
What does it cost? – Cost is an important consideration for small businesses. So, if you are running an SMB, look around for a solution that offers best value for money. Factors that affect cost and time to ROI include cost of software as against the functions offered, time to deploy, extent of customization required, and ease of updates. Another thing that impacts cost, is the type of CRM deployment you choose – you have a choice between an in-house and a SaaS deployment.
Your business requirements – Know your motivation and reasons for wanting a CRM deployment. Do you want to gain more customers, more leads, or you want to sift the genuine customers from the weaker prospects. Do you wish to improve service, offer self-service, gather customer data, automate sales and marketing or is it a combination of all these things? Along with your requirements, set a timeframe for adjusting to the change to be implemented, and this alone, will help set the day you start to considering a deployment. You can start shopping for a CRM, once you know what your business requirements are.
Usability and compatibility – These factors are all the more critical for an SMB that diverts valuable resources towards deploying a CRM system. Compatibility is with respect to the vendor with whom you will be doing business. You need to feel at ease with your business partner, regarding his ability to deliver on the product and service. Usability, is about selecting a system that can be implemented without having to make changes to your current business process and one that the users feel at ease with.
Plan for future growth – Your business growth will take on new demands on your existing IT capabilities. So, check on how the CRM system will help you maintain a high level of service, reliability, redundancy, protection of customer data, aid in analysis, plan marketing strategies, and boost your business with streamline data, and increase profitability.

Conclusion

So, in a nutshell, your SMB is best served by a CRM that enables the right person to access the right information at the right time, is easy to upgrade, is offered by a vendor who is willing to help with key tasks such as data migration, user training, configuring fields, etc.