Why Choose QuickBooks Enterprise Solutions?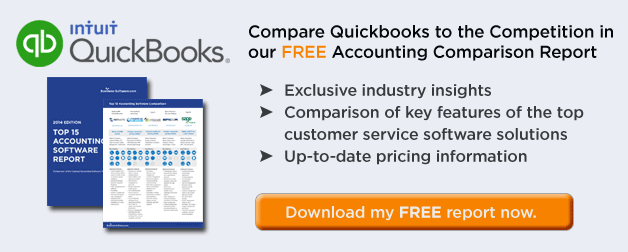 Choosing the appropriate management software package is essential to the success of your business. You need a package that is appropriate for your midsize business currently, but that can grow and evolve as well. QuickBooks Enterprise software is the perfect solution for your account management, inventory tracking, payroll, and overall management software needs.
QuickBooks Enterprise is the largest and most diverse package offered in the QuickBooks line, with the most user licenses, the largest database capacity, and the greatest amount of activities and built-in reports. It also interfaces with the most business applications, including QuickBooks-compliant e-commerce, job costing, and customer management software.
With QuickBooks Enterprise, you can have a total of 20 licenses, all of them running and accessing company data at once. The data storage capacity that can be accessed through all these licenses is 100,000 files with information on customer accounts, vendors, and inventory items. If you can't find a particular solution to meet your needs, you can contact one of over a hundred software professionals with the QuickBooks family, who can help you work out a customized solution for your business. The versatility of the software is incredible, especially for the price.
Searching in QuickBooks Enterprise
The search function within QuickBooks Enterprise is simple but versatile and can bring up a file based on a number of different criteria. The database within the software is based on the powerful industry standard SQL. You also have the option of installing the Google search bar within the program for a simple way to track down any file within the database.
Reporting
QuickBooks Enterprise offers over 120 built-in reports so you don't have to program this information into the system and build your own, and there are over 115 activities for greater security. You can also install and run your server with the software on both Windows and Linux operating systems, making it functional and diverse for all needs.
How Much Does QuickBooks Enterprise Cost?
QuickBooks Enterprise is much less expensive than most management software packages in its category. Prices start at around $2,500 for five users. It's scalable, so you can always start small and add more licenses as your business grows. And it is a simple install. All you have to do is point the software to the same location and files as the other seats you already have.
QuickBooks Enterprise Customer Support
Best of all, you will find that QuickBooks Enterprise comes with 12 months of full product support that is available 24 hours a day, and you'll automatically receive any new versions for that same 12-month period. The software is reliable and easy to use, and it'll help your company improve performance on key financial reports as well as organize your data.