Small Business Management Software: Case Studies of Successful Implementations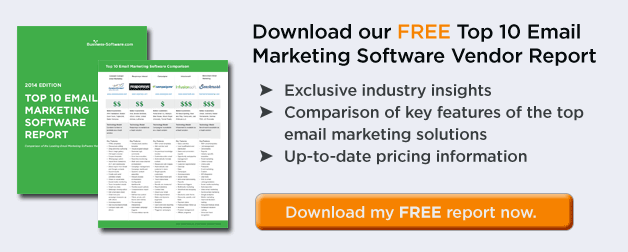 Small business management software has helped companies across different industries successfully transition from a bootstrapped startup or a "mom and pop" operation to an efficiently run small or medium sized enterprise. Today, no longer is business management software only for the large corporation, but increasingly, vendors are focused on developing powerful small business management software solutions specifically tailored to meet the expanding needs of smaller-sized organizations.
Small business management software includes software for Accounting, Enterprise Resource Planning (ERP), Customer Relationship Management (CRM), and Email Marketing. This article will examine some real life examples of organizations that have taken their business operations to the next level after having successfully implemented some unique small business management software solutions.
A. Accounting Software Case Study: Bascome Trim and Upholstery and Intuit QuickBooks Enterprise
Bryce Forney is the founder of Forney Accountancy Corporation in Pleasant Hill, CA. In 2000, Bryce Forney, CPA, left a big accounting firm to realize his vision of providing value-added accounting for small business owners. He currently consults with over 50 companies in the San Francisco Bay Area and recommends QuickBooks software for most of his small business clients. For example, he has recommended as a small business management software solution to his clients QuickBooks Enterprise Solutions, which supports higher transaction volumes, faster performance, expanded inventory control, and job-costing to help his clients see the exact price of doing business. The story of one of Forney's clients who has benefited from QuickBooks Enterprise Solutions is listed as follows:
In 2002, Bascom Trim and Upholstery, a busy car repair shop with 30 employees in Santa Clara, CA implemented QuickBooks Enterprise Solutions under Forney's advisement. The company's data file had outgrown QuickBooks Pro, so that only six months' worth of transactions could be online at a time. This slowed down dealing with repeat customers, who had to be re-entered in the system from scratch. The new system accelerated many parts of an operation already know for its efficiency.
General Manager John Wardell says the company was particularly interested in linking its repair orders directly with the accounting system. Before Enterprise, these orders were all recorded in FileMaker Pro, then transferred manually everyday into QuickBooks Pro. Now everything is handled with Enterprise Solutions, which saves hours in reconciling and helps the company clear up any payment issues faster and more professionally.
Bascom also has a more streamlined inventory process thanks to QuickBooks Enterprise. Before, it used to count up items and then match them to the yearend sales figures, a process Bryce says was "painful and inaccurate." Now whenever any item is purchased, that transaction is entered automatically into the system, so that inventory records are always accurate and up-to-date.
And John can now track inventory from four companies under the same roof—for upholstery, stereos, glass, and detailing — and consolidate them all in the same report, or break out each one separately. "It's fabulous to get 10 different reports, because I can see 10 different sides of the business," says John. "We're really pleased with all the reports we can pull off this system." John can also do a time-cost analysis for each of his employees. This has led the company to start tying part of an employee's pay check to their productivity.
Overall, Bascom Trim and Upholstery has been happy with QuickBooks Enterprise. "Everything is all right there in front of you. You can put it all together with QuickBooks payroll, inventory, and time-tracking," says John. "You don't need more employees to run the system, and you don't need to outsource your bookkeeping because you can do it right here." As a small business management software solution for accounting, QuickBooks delivers a lot of value to small companies who are trying to streamline their operations.
B. ERP Software Case Study: SixApart and the NetSuite Solution
As the developers of TypePad and Movable Type, the world's leading solutions for bloggers and Web publishers, Six Apart has a complex, growing business that spans the globe. As a fast-growing international company, one of its many challenges was that it needed financial visibility across geographies and currencies for its ongoing operations. Another issue was that its customer subscription model was causing headaches in revenue recognition and compliance. With nothing but QuickBooks and spreadsheets to work with, Six Apart's revenue recognition was a tedious, error-prone process. Lastly, as the company continued to grow in size and scale, it became clear that high-level managers would need a quick way to quickly capture and synthesize the performance of multiple departments, with complete support for multi-language data.
Six Apart addressed these needs with the implementation of the NetSuite OneWorld platform, a small business management software solution that enabled the company to operate one consolidated Software-as-a-Service ERP system, including financials and revenue recognition, in a unified and fully compliant manner without having to use a large accounting staff or deploying an expensive on-premise software. Moreover, with the OneWorld solution, Six Apart was able to quickly combine its three separate instances of NetSuite into a single, unified operational and reporting platform. This small business management software solution has helped Six Apart avoid spending upwards of $100K per year in IT administration costs and has also shaved days off its monthly closing cycle – making the company much more efficient and GAAP compliant, as well as giving executives insight into any detail they need, by channel customer, product or region.
C. CRM Software Case Study: The Honey Baked Ham Company and the Salesforce Solution
Following the addition of 120 people to its sales force, The HoneyBaked Ham Company of Georgia, a purveyor of high-quality ham, needed a robust yet simple CRM solution to effectively manage its business gifting and catering sales channels. Neither the company's ACT! database nor the Microsoft Excel database was equipped to scale to support its rapid growth. The company had no visibility into sales activities or a gauge on the effectiveness of its myriad marketing efforts. Because HoneyBaked's IT team was busy with other development projects, the small business management software solution they needed had to be one that required minimal infrastructure and maintenance. The company also wanted a system that would not intimidate its non-technical users.
After considering developing a small business management software system in-house, HoneyBaked selected Salesforce CRM because it was easy to implement, easy to use, and provided best-in-class functionality out of the box. The company initially tested Salesforce CRM Professional Edition, then quickly rolled out the solution to 130 users company-wide; a dedicated Salesforce.com customer service manager, along with a trained in-house administrator, helps maintain the system.
Salesforce's small business management software provided the HoneyBaked Ham Company with personalized dashboards, which allowed reps to track sales activities, which were then rolled up to the district manager level, enabling them to see a company-wide view, as well as pipeline and forecast activities. Next, web-to-lead functionality fed incoming inquiries into assignments, providing a way to track lead sources. HoneyBaked also downloaded features such as Opportunity Pop-Up Calculator, Adoption Dashboards, and Account Weather Information applications from AppExchange, which extended the value of Salesforce CRM with solutions that continue to enhance the original investment. Lastly, integration with an order POS and management system on the front end enabled users to update opportunities and accounts within Salesforce CRM.
Overall, the implementation of this small business management software resulted in a dramatic increase in pipeline visibility, giving management the ability to monitor performance, to accurately forecast, and to plan for success. The company now has visibility into its 100 different lead sources, allowing managers to shift marketing and lead generation efforts in the most profitable direction. Instant user adoption improved productivity quickly. Additionally, because users no longer had to fish for information, conversations with customers became more meaningful and productive. Overall, Salesforce's small business management software for customer relationship management was an effective tool in improving the HoneyBaked Ham Company's sales and marketing activities.
D. Email Marketing Software Case Study: Finale Desserterie & Bakery and Constant Contact
Established in July 1998, by Paul Conforti and Kim Moore, Finale set out to make super-premium desserts available to everyone. By Valentine's Day of the following year, Finale had attracted a lot of buzz from local and national media as well as a curious customer base. Having celebrated 10 years in business in 2008, Finale added three more locations and, consequently, more sensational dessert experiences for thousands.
Since Finale is focused exclusively on desserts, the restaurant didn't suffer from a great deal of competition, but they did face the perception that decadent dessert is an extravagant indulgence that may be out of the price range of many diners. In addition, while weekends, holidays, and special occasions generated consistent business, attracting customers to the restaurant mid-week was a challenge.
As the media continued to highlight Finale's ultra-premium desserts, it became more imperative to communicate the message that Finale's desserts were not limited to special occasions, but ideal for everyone, anytime. In addition, Finale had cultivated a loyal, growing customer base to which it needed to communicate.
Finale began using small business management software that included an email marketing solution from Constant Contact to communicate events, new desserts, special offers, or other news to its customers. Finale quickly realized that it was experiencing a significant boost in reservations and inquiries following each email campaign it sent. "We always sell out events when we use Constant Contact to tell our customers about them," said Conforti. "For example, we recently used it to tell our guests about a tasting at our Coolidge Corner location. We sold out 40 seats from an email we sent the week before. At $30 per seating for 40 seats, that's $1200 in revenue with one e-mail message."
The restaurant has also used Constant Contact to request feedback from its customer base. For example, in July, Finale sent out an email asking customers what they'd like to see on the holiday menu. Finale received more than 100 responses to its mailing in 24 hours and more than 300 in 72 hours. "People are writing back just saying thanks for asking," says Kim Moore, Finale's co-founder. "It's a very real way to be connected to our customer base."
Finale now has more than 14,000 customers who receive its emails. The results have been absolutely sensational since implementing a small business management software system. From sold out events to customer feedback, Finale recognizes the tremendous value Constant Contact has provided to the business.
In addition, based on the success of the holiday menu email they sent that requested feedback, Finale will also soon roll-out Constant Contact's ListenUp! online survey tool in order to obtain even more valuable feedback from customers. "No matter how successful a restaurant is, having the time and budget for a successful marketing campaign is difficult. Advertising costs too much money and it doesn't guarantee that guests will come to your wine dinner. And your publicist can't guarantee that the local paper will write about your event either," said Moore. "For us, we have been successful at filling the room on a Monday night with clear and simple email marketing through Constant Contact. And it only costs us a small monthly fee."
Overall, Constant Contact's small business management software has been instrumental in helping Finale execute successful marketing campaigns, while nurturing a loyal and engaged customer base.
Conclusion
This article has highlighted many examples of how small business management software in a variety of industries has helped companies around the world compete more effectively in the marketplace. As small businesses grow into larger companies, and their needs require greater levels of support, many small business management software vendors have begun to provide solutions to address those specific needs and have greatly added value to enhance small-business operations across the globe.