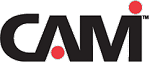 Dr. Emily R. Coleman
President, Competitive Advantage Marketing, Inc.
Expert in Marketing Strategy & Tactics
Emily R. Coleman has more than 30 years of hands-on experience in virtually every aspect of marketing. She is known for her creativity and innovation. More important, she understands how to develop strategies and implementation tactics that benefit the bottom-line, for both large and small companies.

Dr. Emily R. Coleman wrote this post:
Small Company Marketing
Smaller companies have, basically, the same marketing needs as larger ones: They need to build identity, brand recognition, customer engagement, and – most important, of course – sales and revenue. And most entrepreneurs and smaller company executives understand these needs down to their toes, even if they don't use the right jargon.
Load more posts