Transforming Intrusive Customer Tracking to Valued Info Exchanges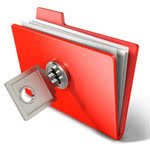 The Challenge: The bad news is that consumer resistance to unauthorized customer data tracking is growing. The good news is that many consumers understand that in order to receive more targeted and relevant communications, they need to provide companies with more of their personal information.
Extensive research conducted by our company, ERDM, over the past 12 months has shown that BtoB and BtoC customers are willing to provide in-depth information if they see the value and are assured of improved levels of personalization and customer engagement. This research finding has emerged so consistently that we refer to this as the Reciprocity of Value Equation. This fundamentally reframes data privacy concerns as a beneficial exchange of information that improves the customer experience.
Furthermore, customers have said that they will update and refresh their information as long as they keep receiving value from marketers. Therefore the significant takeaway for marketers is that:
BtoB and BtoC customers will supply deep levels of information if they trust the brand and see value.
Consumers will actively opt-in to sharing detailed personal preference information in exchange for the marketer's promise to deliver relevant information and offers.
Marketers need to understand how their customers define the Reciprocity of Value Equation with their company.
CVS-Caremark, a 2013 Apex Customer Award Winner understands the power of providing value in exchange for personal information and responsible behavior tracking.
They worked hard to improve consistency, reliability, and accountability in Member Communications – both across the organization and within the communications sent to Members. This heavy emphasis on putting customer needs front and center boosted CVS' revenues in the pharmacy services by 7.2 percent to $11.5 billion, and in the retail pharmacy segment by 13.9 percent to $13.5 million.
This growth is due in part to a benefit-based reciprocal data exchange with customers.
Within the Pharmacy "Information center" are details of all current and past prescriptions filled by a family at CVS. It allows subscribers to monitor all medications with pictures of each pill, dosage, refills remaining, and which medicines are due to be refilled or need a renewal prescription.
Customers can order refills online and be altered to pickups by email, text, or both.
Subscribers have one loyalty card and login to the prescription and retail sections of the stores, allowing them to add reward points for future discounts in both areas of the store.
CVS sends personalized emails to members based on their current point levels and past buying history.
Customer Tracking Takeaways
Customers want to be reassured that when they turn over their personal information, it will be used responsibly and for their benefit. Companies that reward customers for data by providing relevant offers and enhanced customer experiences will gain loyalty because customers expect a reciprocal value exchange.
Have an action plan for how you will use this precious customer data. If customers do not see obvious and immediate benefits from providing their information, not only will they unsubscribe from the service, they may also stop being a customer.
Understand what questions customers feel are appropriate to ask… and at what points in the lifecycle. Increasingly deeper levels of information must be earned.
[This post originally appeared on CustomerThink and is republished with permission.]