A Guide to WordPress Plugins for Content Management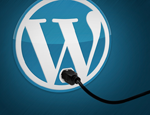 Learning a new language can be extremely difficult and frustrating, especially with no background knowledge. Being able to understand the language is just one of the many things that need to be accomplished. Writing and speaking it conversationally will be part of the challenge. You'll need to invest a good amount of time before you know the ins and outs of the language. Learning how to use WordPress is no exception; time is the key component of mastering this CMS. Aside from time, you need to make sure you get down the basics. A solid foundation needs to be built before you advance to anything else.
Plugins? The 101 On These Simple, Yet Useful Tools
What are plugins? They are add-on applications to enhance and improve the functions on your website. Plugins will make anything possible. There are thousands of plugins available and each plugin serves its own purpose.
WordPress plugins for content management needs will save you from constant headaches and help with the organization of your blog. They are the main reason why your blog can run so smoothly. One plugin can protect you from spam, another one can optimize your search engine. By implementing a few plugins, your blog will run like a well oiled machine. The sky's the limit when it comes to plugins. WordPress has pre-made plugins but you can make your own once you get more advanced and comfortable with WordPress.
The power of WordPress would be limited without the use of plugins. Without them, you would be missing thousands of additional features and the different functions that comes along with them. Your blog would not be as efficient and as easy to navigate if you did not have plugins at all.
Basic WordPress Plugins for Content Management: Accessories for Your Blog
With so many choices of available plugins, it's hard to know which plugins to start off with. Here are a few that will be helpful:
Akismet– Everyone knows how annoying spam can get. Akismet protects you from spam. It checks your comments and filters them so you can easily go through them later. The Akismet plugin will save you a huge amount of time from deleting all the spam so you can focus more on providing great content for your readers.
All in One SEO Pack– It helps make your blog to be better seen by search engines. You can add titles, home description, and keywords to help you aim your content to the right audience. It's simple to use and you can leave it untouched after installation and you will be good to go.
Yet Another Related Posts Plugin– YARPP for short, helps uncover similar content and related posts for the wide range of different readers you might have. Another easy to use plugin, and it doesn't require you to code at all. You are in total control of how many and where related posts will be displayed.
Jetpack– The Jetpack plugin is only available on WordPress. It is packed with tons of features. It can integrate with all your social media accounts for automatic posting. It also integrates mobile ready features to let you know when readers comment. The list of features are continuous and there will be many more to come in the future.
Where Can I Find Help?
It's going to be hard to figure everything out yourself and you're going to need some help along the way. There are different online tools that will teach you how to use these plugins. It includes:
WordPress– There is no better way to learn than having actual experience. Experiment with everything so you can familiarize yourself with WordPress. WordPress also provides support forums with just about anything. Just go on the WordPress and search for the topic you are stuck on.

YouTube: You can search for video tutorials that will show you step by step on what you want accomplished. Video tutorials are great since they provide a visual learning experience rather than written instructions where you have to find everything yourself
Different websites- There are websites out there that will help you with what you want to learn on WordPress. You can find websites that are dedicated on how to use just one feature of WordPress.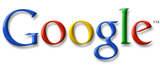 Google: We use Google for EVERYTHING. When in doubt, just type what you need into the search engine.

The learning process can be challenging. There are so many resources online. Help is always around the corner when you need it. With some time and effort, you will be familiar with the basics of WordPress and will be able to move on to something more advanced.