The Best-Value CMS Platform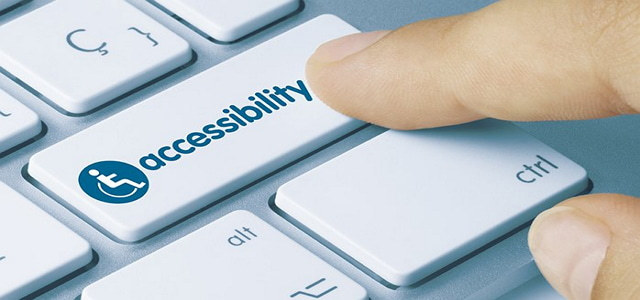 Welcome to the Best Value series, a Business-Software.com exclusive about the software solutions that give you the most bang for your buck. We created this series in an effort to address one of the most common questions we receive from our Business-Software.com community members, "what software is the best value?" Browse the entire series in the Best Value series section of our blog.
CMS is a staple both on the web and within our business. It makes up at least 35% of the internet and consumes a part of our lives every day, allowing us to author and organize digital information that is uniquely and instantaneously translated into a coding language like PHP, Java or XML.
Many web content management systems are open source. CMS creates an intimate relationship between those who develop plugins and those who add blog content. Altering the look of a webpage or tweaking the source code of a CMS platform can create a more intimate relationship between its users and its coders.
In our last Best-Value post, we highlighted Vanilla Forums as Business-Software.com's Best-Value community software platform. But this week we are stepping away from the traditional Best-Value post. Because we're recognizing open source software, we'll be putting more emphasis on the community vote.
Let's Introduce the Finalists!
We started with 20 CMS, then painstakingly cut that number to three.  These three open source content management systems each have rich features and a thriving marketplace that provides additional modules, plugins and skins at a reasonable price.
Let's bring them in, shall we?!
Concrete5 – On the left, we have Concrete5. This solution is known for providing a fast-and-easy client turnover. The CMS is both simple and powerful, but it's most noteworthy attribute is its highly intuitive user interface.
MODX – In contrast to Concrete5, we have MODX. This powerhouse has flexibility and scalability on its side. The CMS is completely customizable and loved by designers, able to generate the exact look and feel designers want so long as they have the vision and dedication to create it.
Drupal – And finally we have Drupal, which is hailed as one of the big three. Making up 5.5% of CMS users, Drupal.org is a not-for-profit organization dedicated to bringing free, enterprise-level CMS to the business or home. Many of its websites have a .gov or .org suffix, with websites showing a sleek professionalism and functionality for little-to-no cost.
What the Community Said
We brought our three choices to the streets — or rather, Twitter — asking developers, designers and content managers alike which solutions they loved. The community spoke up and gave us an inside look. Here's a sampler:
@BiznessCMS @concrete5 is the best for a pain free handover to a client. Their editing capabilities rock #bestof2013

— Stephen Cummins (@StvCummins) December 18, 2013
@BiznessCMS I've been happy and productive with Drupal for day job and concrete5 for small business website. Best CMS depends on client/job.

— Ahimsa Bjorn (@AhimsaBjorn) December 18, 2013
@BiznessCMS @modx Custom Resource Classes and form customization unleash infinitive ways to view content in back- and front-end

— Petri Rautiainen (@the_dunnock) December 19, 2013
The vote wasn't as clean cut as we anticipated. Each solution had a loyal following, but also each bore a different defining characteristic that won its community's favor.
Like Stephen said, Concrete5 is great for a handover to a client. If a web designer is contracted to build a website for a company, that site builder can feel comfortable knowing that the client will easily be able to pick up the CMS with minimal training. This is no small advantage. This cuts essential time web builders need to write technical manuals and train clients.
Ahimsa pointed out that Drupal is great as your day-job platform, but Concrete5 is simpler and more suited for your blogging or for a personal website. If a client demands a complicated website with gigabytes-worth of content, flow charts spider-webbing down a 6-foot document, go for Drupal. But a client who wants a simple website ought to have a simple solution.
Despite the different-but-equal characteristics of each CMS, we could only select one Best-Value CMS. After tallying our votes and checking twice, our decision was unanimous.
And the Best-Value CMS is…

MODX has the most passionate fan base —  loud and proud. When the voting flood gates opened, MODX took a powerful lead, followed by Concrete5's impressive second act which couldn't overcome MODX in the end.
So what makes MODX a great best-value solution? Obviously, its passionate community of design warriors.
Besides its design and developer community, MODX CMS's key strength is its extensibility and flexibility. This complete custom solution can make the client handover fast and intuitive, so long as its users know a thing or two about making the back end intuitive on their own. MODX is not the beginner's solution. It reaches for a slightly different market than that of Concrete5, focusing on choice, design and customability, which explains its tagline: "Creative. Freedom."
This CMS is free and open source. It lets your website be anything and do anything. The CMS is truly a best-value solution in our eyes for its vision and its scalability, so if you're looking for the most options for the smallest cost, MODX is where to start.
Want more CMS? Follow our Business-Software.com CMS twitter account for updates and news on the top CMS software. Also check out our Top 10 Content Management Software report and CMS research page to get key information in the content management industry.