WordPress CMS is the Only CMS You Need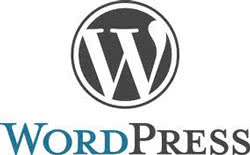 Every year, WordPress slowly but surely expands its influence across the web, now dominating 54.2 percent of the content management system market. No other CMS even comes close to the WordPress CMS market share, with Joomla trailing at only 9.2 percent and Drupal at 6.8 percent. Moreover, 14.7 percent of the top one million websites are powered by WordPress, as shown in this nifty infographic. The numbers are pretty staggering.
But maybe you think that WordPress is only a platform for bloggers? As an open source CMS, WordPress can actually be anything to anyone. Just check out sites like the NFL, the New York Times, and Ford. All very different sites serving different purposes but built using WordPress.
There are over 19,000 free plugins available for the WordPress CMS that allow you integrate social networking, analytics tracking, ecommerce capabilities, community building, and more. On top of that, there are more and more developers creating website themes for WordPress that meet the needs of ecommerce and retail companies, which makes it incredibly easy to setup an ecommerce site. Just buy the theme, upload it to your WordPress CMS, customize, and you're good to go.
Besides the fact that it's free to download and install on your servers (though to be fair, so are Joomla and Drupal), part of the success of WordPress is the ease of use. Strictly speaking, you don't need to have any coding experience to set up your own WordPress site. Having that experience is helpful, of course, but not completely necessary.
As a business owner, you're probably going to hire a developer to create your site anyway; but unlike with a custom CMS, using WordPress does not put you at the mercy of the person who built your site. You can easily upload and edit posts and pages yourself; and if you're a complete novice, then just get a little help from the community at WordPress.org. Millions of users help each other in the WordPress forums, answering questions and making suggestions to WordPress's developers.
So why shouldn't you use another open source platform besides WordPress? Despite the fact that Joomla comes second to WordPress in terms of market share, it's really not that great for SEO purposes, in addition to which it's extremely difficult to use and thus not intuitive for the casual website owner. As for Drupal, while it is CMS for enterprises, it's even less user-friendly than Joomla and requires some pretty massive hardware in order to ensure that loading times are up to snuff. You could build your own custom CMS, but as I mentioned earlier, you're pretty much at the mercy of the person who built it, and you're probably going to end up paying them three or four times as much as someone who can work with WordPress.
Is WordPress the absolute best CMS out there? Maybe not; but because of its flexibility, ease of use, and increasing ubiquity, WordPress CMS is probably the best option for the most businesses and individuals. If you're on any other platform, then you're probably spending too much time and money (or not enough) on your site.
Looking for more information on CMS? Check out our comparison of the leading content management platforms in our Top 10 CMS Software report.