Comparison of the Big Three WCM: Wordpress, Joomla and Drupal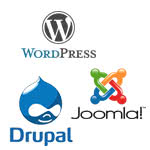 Finding the right Web Content Management System (WCM) can be difficult or just downright stressful, which is why many companies turn to the three most popular free-to-use WCM: WordPress, Joomla, and Drupal as well as researching comparison reports like the Top 10 Web Content Management report. WCM is a software solution that allows you to oversee everything from editing, reviewing, and publishing electronic text. With so many different functions and options on each of these WCM, it can be intimidating to figure out which one will suit you best.
#1 in Popularity: WordPress
WordPress is a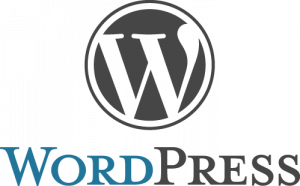 great blogging and hosting service. WordPress serves anyone from new bloggers to Webmasters. This WCM has many positive qualities and is very well-liked because of the user-friendly interface. WordPress is probably the easiest of all three that will be discussed. If you're not a born coder, then WordPress is perfect for you; it was created for simplicity.The learning curve is manageable and it just takes a little experimenting to really get a hang of it.
WordPress is highly customizable, developers may disagree because you are unable to have deep customization on your blog with coding. But if you prefer to have something pre-made for you then WordPress provides over 100 themes to choose from and many of them are free. You can customize templates with own header image, font color, sidebar widgets, and plugins without writing a single line of code.  It allows you to utilize hundreds of widgets and tools to give you the best blog as possible. If you would like to try your hand with a little coding, you can view your blogpost in either HTML or text form. You cannot customize a template or tweak it to your liking. If you are having difficulty with WordPress, then there is technical help, but this WCM fails to provide a strong helping forum community, it is not the best place to look for community building initiative.
Content Machine that Won't Quit: Joomla!
Joomla is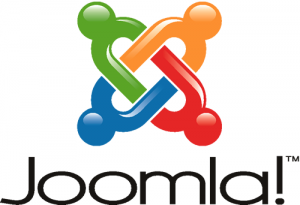 just as popular as WordPress, but this CMS is made to grapple with reams of data that can be divided into several compartments like forums, online communities, and online stores. Joomla is a little harder to use compared to WordPress, you are going to need  some knowledge of coding before you can fully understand how to work this WCM. You might even have to do research before you start using Joomla or you will enter a whirlwind of confusion. Even though there is a higher learning curve, Joomla is still easy to use with some time since there it's not that different in UI compared to WordPress.
Joomla is made for more static or corporate sites rather than blogging. Compared to WordPress, Joomla does not provide as many free templates. You might have to rearrange your modules when you change a template or pay for templates. Joomla allows you to customize a little more, just not to the extent that you may like. If you know exactly what features you want then Joomla may not be for you since this WCM has many pre-made features. One plus side of Joomla is that if you're having trouble with anything, there is a large community with forums and tutorials that can help you out with basically anything and quickly.
Creativity At Its Best: Drupal
Drupal is different from WordPress and Joomla; it is more complex and more suited for developers. With a very large learning curve, you must invest time into the CMS before you can see everything Drupal has to offer. In time you will be able to see that even though it's not as intuitive, it is still a high quality WCM. Drupal's customers include MTV UK, The White House, and The Economist. This should give you a good idea of how high quality Drupal is. It is very customizable which leaves you with complete control and flexibility of how you want your site to look. It can do anything you want it to do, seriously. Just like Joomla, there is excellent support from the community through forums and tutorials. The downside of Drupal is that is is not very user-friendly and it is very difficult to use if you have no coding experience,  another con is that it is apparently really slow, and if you want to add on any modules (add on feature), it is can really difficult write a good module.
Drupal is ideal for developers, it is more well suited for someone with coding experience. Drupal allows you to have complete and full control of how you want your site to look like. It also has a huge community to help guide you through any difficulties you might have.
Which WCM Will Make You Unstoppable?
Out of the three popular Web CMS solutions we've discussed, WordPress is easiest to use out of all three; it is user-friendly, low maintenance and mostly hassle-free, requiring little to no coding. It is also accessible on your mobile device or tablet which allows you to blog just about anywhere. Joomla is fairly easy to use as well but not as easy as WordPress. Joomla allows you to customize a little more.
Joomla and WordPress are closely related, but WordPress is not always as straightforward.  Drupal is the hardest to use out of all three because it is designed for developers and allows you to have complete control of how you want your site to look. Due to its endless number of modular additions, it can do anything you want it to; the possibilities are endless. Depending on your level of expertise, you can choose whichever CMS that will suit you and your needs.
Want more CMS recommendations? Check out our Top 10 CMS report, where we compare the best CMS software in the industry on pricing, features, delivery model and more. For additional quality reading material, visit Business-Software.com's CMS resource page.