MODX vs. Concrete5: Which Content Management System Is Best for Your Client?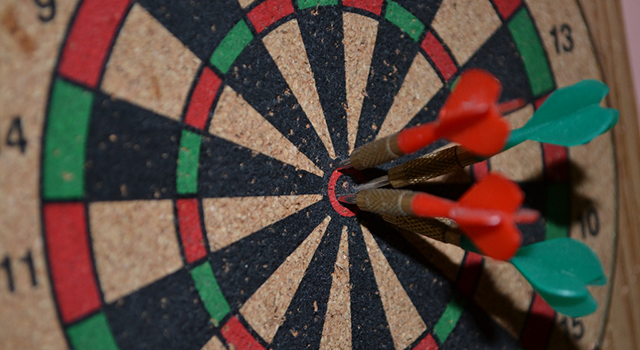 MODX and Concrete5 are both beloved open-source content management systems. They each boast a vibrant user community and robust content editing features. Web developers have grown to love them, and so have clients and marketers.
Despite being open-source content management systems, they are drastically different. From the programming language itself down to their mission statement and user interface, these two content management systems don't feel the same — at all.
If you are wondering how MODX and Concrete5 differ, you've come to the right place. Here we will explore the differences so that you, as either a web developer or a business owner, can intelligently pit MODX vs. Concrete5 to decide which is best for a given company, brand or product.

MODX: Designed for the Developer
No Limitations
Before exploring MODX itself, let's think about its branding. MODX is about the mod, which can stand for words like module or even modification. The X generally represents the unknown, the powerful or the limitless. Together, we have MODX, which represents a CMS with unlimited potential, community modules and ways to modify and customize.
MODX is hardcore. It allows you to "create exactly what you want, without limits," as illustrated by its tagline. Even the most robust content management systems have limitations, requiring you to work with the system, rather than build exactly what you want. Even Drupal, an incredibly robust open source platform, requires you to use their limiting conventions such as nodes, templates, blocks, regions and class naming structures, which sometimes make you develop for the system rather than for the brand. MODX claims to have none of that.
Only HTML and CSS Needed
MODX makes templating easy. Even with a knowledge of just HTML and CSS, developers can learn the entire MODX platform, choosing to make a site from scratch or build using add-ons and modules. Not even SEO limits you. Unlike WordPress's Yoast SEO tool, MODX's SEO tools aim not to limit but to give control over output, evolving with SEO quickly and on a professional scale.
Massive Open-Source Community
Another fantastic plus about MODX: it has a huge, vibrant user community. MODX even won the community vote on our Business-Software.com's Top 3 Best-Value CMS software (with Concrete5 as another a finalist). MODX supporters gave us the greatest and most passionate response in our Twitter account's history.

Concrete5: Designed for the User Experience
Great Client Handover
Web developers from around the world have reported Concrete5 is great for client handover. Because the back end is so intuitive for users, training costs and follow-up consultations are kept to a minimum. Plus, with cheap hosting plans available, Concrete5 is a platform beloved for its affordability and its practicality.
Intuitive Editing
One of the most common questions a user will ask his or her web developer is "how do I change this content?" For some content management systems, the answer is surprisingly complex.
Because CMS is a database, the system stores different pieces of content in separate places, pulling them together to generate a web page. Many times, an entire page's content is not stored in one centralized editable space. For instance, the header and footer are likely on a master template, while special blocks and pieces can be auto-populated lists or advertisements.
"How do I change this?" — once a very simple question — does not have a straightforward answer. Yet Concrete5 makes just about anything editable in an intuitive way. Front-end "edit" buttons appear exactly where you would expect them to, eliminating the aggravating content-edit hunt.
Concrete Structure
Concrete5 is not "concrete" for nothing. Every add-on in the community store, free or paid, is guaranteed to work exactly right, meaning the CMS does not compromise software integrity with a showy add-on library. In addition, Concrete5's core is nearly unbreakable. The CMS has an overriding system so that developers never have to directly interfere with the core code. Nobody wants to break a website, and Concrete5 assures you that you won't have to.
Helpful and Friendly Community
The open source user community is free to access. It consists of a helpful and friendly group of developers who can answer questions and teach you the ropes. If clients don't want to call you for every little concern (which might destroy their budget), let them know that the community can always offer free help.

Which Do I Choose?
Here are some of the questions you can ask yourself in the MODX vs. Concrete5 debate:
Do I care about flexibility or practicality?
Do I want a crazy-involved community or a modest and helpful one?
Are cost and client handover important to me?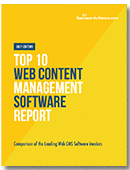 Each platform has a distinct brand, a definable personality and an ideal user. In Concrete5's case, an ideal user is somebody who wants a practical solution with a highly intuitive and reliable user interface. MODX users will enjoy a large and passionate open source community in addition to unlimited inspiration to push the limits of your website. Neither solution is better than the other, but both require serious consideration for what best fits your needs.
If you want more content management systems to consider, download our specially curated Top 10 Web CMS report, which contains side-by-side comparisons of the industry leaders.
[Photo courtesy of flickr user Richard Matthews.]