10 Small Business Social Network Nightmares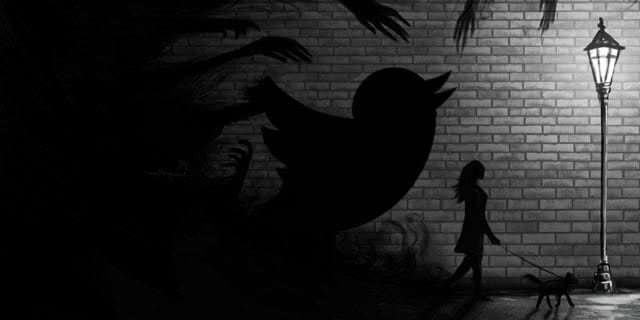 You may think you've guarded your company, but are your social media outlets truly protected? Here, I'll uncover 10 types of trouble a small businesses social network can encounter on Facebook, Twitter and other popular social media platforms. Once you're aware of these small business social network nightmares, be sure to take the necessary steps to prevent them from damaging your company or brand.
1. Posting about illegal or questionable activities. Can you think of an illegal activity your employees might engage in that could get your company into trouble if they posted it on Facebook? And even if employees engage in lawful activities all the time, they can still post something unflattering that could smear your reputation.
2. Account hijacking. Remember when the Dow dropped 150 points last April after someone hacked the Associated Press' Twitter account and sent out a fraudulent tweet that claimed President Obama had been injured? Account hijacking can happen to businesses of any size. Fraudsters may send your employees fake Twitter messages on their workplace computers when, in fact, the fraudster's motive is to get money or sensitive data.
3. Bullying on Facebook. Bullying doesn't just happen among kids; workplace bullying also exists, and what better place than on social media? If left unchecked, social media bullying can create an unhealthy, unsafe work environment for you and your employees.
4. Online reputation management. Make sure you and your employees never post anything on Facebook that you wouldn't want going viral. If a photo or caption could be negatively misconstrued, don't post it.
5. Social media identity theft. Ever considered the possibility that someone could take your business's name and use it for nefarious purposes? Someone could crack your password, take over an account and cause a trail of destruction, or they could create a fake business account and post alarming, false things about your company. Make sure your business name is protected by constantly navigating the web to see how your brand and likeness are represented.
6. Financial identity theft. Does your company's Facebook page include personal information about employees, such as the names of their pets or children? What about their birthdays? Hackers can use this information to crack passwords to online business accounts. Be sure to use privacy settings, and make sure your company's Facebook page isn't full of personal details.
7. Burglaries. Never post information about vacation or travel dates on your social pages. You don't want the whole world (which includes crafty burglars) to know when you'll be away from the office.
8. Zero privacy. Privacy settings or not, be aware of the information you post to social media networks. Hackers could uncover sensitive information that's privately shared, and post the images (or a message) for the world to see. Plus, while privacy settings on Facebook can hide posts, a judge in New York recently ruled that items posted on Facebook (as well as other social networking sites) can be used as evidence in court—even if the posts were originally concealed by privacy settings.
9. Corporate spying. Yes, it's possible: A crook could pose as one of your employees, set up a Facebook group and invite all your employees to join. This enables the bad guy to gather sensitive data from your business and use it against you.
10. Harassment. A disgruntled employee could stalk your brand and make false accusations. They could set up blogs and social sites, post videos and continually tweet their angry thoughts.



Businesses of all sizes need to ensure that their data is kept safe and secure. While this often means purchasing a solution to protect and back up sensitive data, simply being aware of the dangers will benefit your business. For more articles like this, check out the Industry Insights section of the Business-Software.com blog.

[This post originally appeared on Robert Siciliano's Personal Security and Identity Theft blog and is republished with permission.]