4 Key Features of Remote Support Solutions (And Where to Find Them)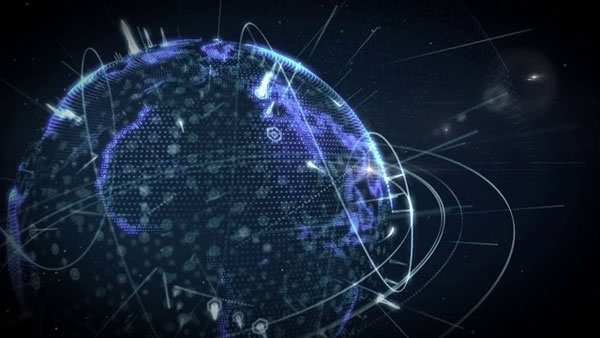 If you've never played Would You Rather, you're missing out. The game offers players a massive list of questions that make you choose between two different scenarios. For instance, "Would you rather be able to be in two places at once or visit the North Pole and see Santa's workshop?" While the thought of hanging out with Santa is tempting, in our busy world the ability to be in two places at once has the potential to make life easier. Now, with the various remote support software solutions on the market, IT staff and customer agents can be in two places at once, all without breaking the bank.

Remote Support Solutions 101: Why Finding the Right Tools to Provide Tech Support Matters
Remote access technology allows a user to log into another computer or network from afar, so that he or she can configure software solutions, perform updates, view files, interact with the actual desktop and troubleshoot any problems. Without adding geographical restrictions, these solutions will help employees resolve technical problems faster with greater flexibility.
Remote support solutions can be inward-facing or outward-facing, meaning that they can either function as an internal tool to help employees solve technical problems, or as a way for customer support agents to help customers solve technical problems. There are varying degrees of remote access. Some solutions provide deep, comprehensive access to the user's computer, while others only enable certain actions (which may or may not be enough, depending on the size and nature of your business).

4 Useful Features Every Remote Support Application Should Provide
1. Complete Compatibility.
To provide comprehensive support to all employee (and/or customer) devices, it is important that your remote support solution provide access to a variety of devices, browsers and networks. Depending on the size and needs of your company, you may want your IT staff to be able to access a variety of desktops, servers, networks and mobile devices. For smaller businesses (or departments who only service certain specific devices), a less robust solution might be enough. When utilizing remote support applications to provide customer support, err on the side of greater device flexibility.
Find a remote support application with complete compatibility:
The Bomgar remote support appliance provides remote support for all end-user devices and servers, as well as cross-platform support. The appliance also allows IT works to access various mobile devices, including support for Android, BlackBerry, Windows and Apple iOS.
2. Zero-Install Clients.
With many remote support solutions, the IT staff must first install software on each end-user device before being able to gain remote access. Of course, this presents a variety of problems: IT departments are limited and can only access devices that have been previously selected, making it virtually impossible to support customers on their various devices. Zero-install clients let technical departments access devices without having to locally install software. This gives support staff greater flexibility and makes it easier for customers to get the technical help they need.
Find a remote support application with zero-install clients:
ScreenConnect is a self-hosted remote support solution that provides a variety of standard and advanced features, including zero-install clients, multiple-session support, multiple invitation methods and timelines. The solution boasts straightforward pricing and a free 30-day trial.
3. Collaboration Tools.
If you've ever had to explain the same problem multiple times to multiple people, you'll understand the benefit of collaboration tools. As expected, IT users and customer service agents will likely uncover some technical problems that they are unable to solve right away. Yet many remote support applications facilitate collaboration between employees. For instance, they can allow IT users to collaboratively access remote desktops to uncover problems together, or allow for transfer sessions, where an employee can pass a problem on to the right individual with no interruption to the end user.
Find a remote support application with collaboration tools:
Netop allows users to conduct collaborative remote control sessions, along with many other useful features such as screen sharing, end-user chat and two-way drag-and-drop file transfers. Netop Remote Control is scalable and secure, and offers broad platform support that includes Linux, Mac and Windows.<
4. Screen Sharing.
Screen sharing functions allow technical support agents to see exactly what the end user sees on his or her screen. While screen sharing is a fairly common feature, it is important because it greatly improves communication and helps problems get solved faster. By being able to see exactly what's on the user's screen, IT staff and customer service agents can do a better job of solving problems. With additional features such as chat, your staff will be prepared to walk customers through any challenge that presents itself.
Find a remote support application that offers screen sharing:
You'll quickly find that most of the worthwhile tools to perform remote tech support include screen sharing. That being said, GoToAssist is a comprehensive remote support software solution that allows IT staff to view and access customers' desktops. GoToAssist is offered in multiple editions so that businesses only pay for the features they need.
Ready to Find a Remote Support Solution for Your Business?
While you may never gain the ability to be in two places at once, the right remote support application will allow your IT workers to access customer and company devices from anywhere in the world. With added employee flexibility, reduced problem resolution times and happier customers, this business software solution will benefit businesses in valuable ways.
By downloading our Top 10 Remote Support Software report, you'll be able to view side-by-side comparisons of the industry's top solutions. You'll also gain access to more must-have features of remote support solutions to look for when picking a system for your business.