Can Basic Customer Service Be a Game-Changer?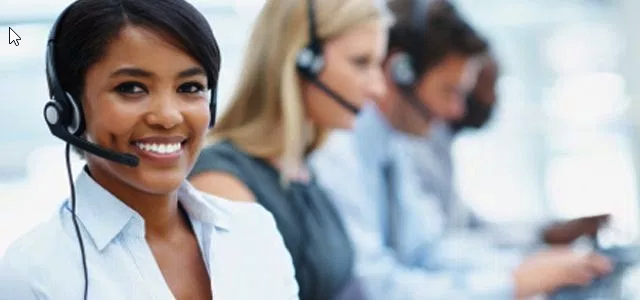 As a business owner you're going to do almost everything it takes to attract a customer. Promoting a product or service often starts with ads. Newspapers, television, internet, radio and many other media are used to attract the attention of customers.
Most people know enough about a service or product by the time it arrives in the market. However, when a prospective customer actually calls up a contact center with the intention of purchasing the latest product, more often than not he's greeted by a robot voice. Don't you think that's enough to irritate a potential customer who is looking forward to something better? It's for that reason that a lot of companies outsource customer service.
Recently the industry has witnessed a paradigm shift in the functioning and management of organizations. Most companies are opting for outsourced services. The trend of outsourcing is not confined to a specified industry or area. You have almost everything from a retail contact center to medical call centers. Outsourcing is slowly becoming a part of every business function. However, customer service remains the most common business process that is extensively outsourced. Despite the fact that the customer service department does not contribute a single penny to the revenue of a company, one cannot ignore the significance of this department if the company is perceived to be customer-oriented. After all, an efficient customer care function is essential to make sure that the customers are satisfied.
Fierce competition in the business arena has made it necessary for companies to focus on their value chain. In such a situation, customer service often takes a back seat because organizations are busy with the other aspects of their business. Therefore, companies contract out their customer service process to overseas organizations that specialize in these services. A few years back companies had in-house customer service processes. However, at present, organizations need to manage thousands of customers. Consequently, it becomes difficult for companies to appoint service representatives who address the queries of customers.
In the present scenario, customer service is no longer limited to phone answering services. It encompasses everything like understanding consumer behavior, email intimation to customers in response to a query, conversation with customers, providing a solution to their problems and building a lifelong relationship with them. Customer retention is the main objective behind customer service.
Immense technological advance has facilitated the deployment of workforce from preferred outsourcing destinations. This eventually gave way to call centers that offered cost-effective and professional solutions for customer service. In general, a contact center operates on behalf of its clients. The workforce at a call center talks to the customers of its clients, listens to their queries and addresses their issues. This reduces the service load of organizations to a large extent.
Primary Advantages of Customer Service Outsourcing
Cost-efficiency: Most of the overseas contact centers that offer customer service are located in countries that offer services at lower prices. In addition, companies can also leverage on the currency exchange rate. This eventually leads to a considerable reduction in costs and this adds to the profits of a company.
Access to professional services: The organizations that provide you with outsourced services employ a workforce that has an experience in the field of customer service. People working for these organizations deal with customers on a daily basis. Therefore, they are mentally prepared to handle the queries of your customers also.
Time to focus on core business activities: When a company outsources its customer service to a third-party service provider, it lessens its service burden substantially. An organization need not worry about its customers as its business partner takes care of its customer service requirements. This allows a company to focus more on revenue-generating activities.
Improvement in quality of customer service: Since the companies providing outsourcing services employ an experienced workforce, the quality of your customer service is bound to improve.  A customer need not wait for long for his call to be picked up. Efficient services automatically enable streamlining of customer calls.
Retention of customers: A happy and satisfied customer is the biggest asset of any organization. Always keep in mind that a customer would remain loyal to your organization till the time he is satisfied with your services. In addition, you should also realize that the change of service provider is not a big deal in the present market.
Outsourcing enhances the brand value of a company and indirectly contributes to the growth of business. Free-of-cost promotion is not a bad idea either!
Looking for more information on customer service software? Check out our side-by-side comparison of leading platforms in the Top 10 Customer Service Software report. You can also browse exclusive Business-Software.com resources on customer service and help desk solutions by visiting the customer service research center.