Consolidating the Cloud: VMware's Purchase of Nicira in Perspective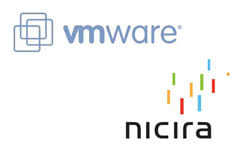 Last Monday VMware, the Palo Alto-based developer of virtual machine technology, announced that it was purchasing Nicira, an early player in the emergent segment of software-defined networking. The decision was not a small one for VMware, who made the acquisition at the price of $1.26 billion in a combination of cash and stocks, and only three weeks after its purchase of DynamicOps, a competitor in the hardware virtualization space.
While it's not yet clear what this will mean exactly for the technologies or the developers at both VMware and Nicira, it is as good a sign as any that the idea of the software-defined datacenter has come into its own as a commercial competitor to the traditional vendors of switches and hubs who've long occupied the enterprise IT market.
What's a Virtual Machine?
Before this purchase, VMware's focus was in another field of virtualization called hardware virtualization. The virtual machine (VM), a term with which VMware has become synonymous (it's what the VM in the name stands for), is a means of using software, typically referred to as a VM monitor or "hypervisor," to run a simulated machine on the hardware of an actual physical machine. VM software uses the processing runtimes of the physical machine to emulate all the features of a real machine: hard drive, memory, video card, BIOS, etc.
The enterprise uses of this virtualized hardware are great. VMs have found widespread use among programmers, who can use VM software to demo software builds on a variety of different workstations. Since those demos are fully contained inside the confines of the VM, there's no risk of buggy demos interfering with or damaging physical hardware. Similarly, multiple VMs can be run on a single workstation and, because of their self-contained nature, have a completely different operating system being run on each.
In essence what the organization gets with hardware virtualization is a means of making certain programs effectively platform agnostic–the program can be shifted seamlessly to run on any hardware that can run the VM and its hypervisor. A similar philosophy applies to the way network virtualization works, along with similar possible benefits it can bring to an enterprise networking environment.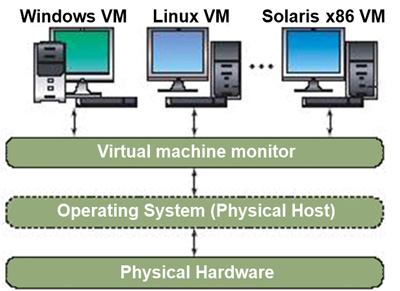 What's a Virtualized Network?
Nicira had only been operating for five years before the announcement of VMWare's acquisition this year. In those five years the company, whose motto is "Nicira Virtualizes the Network" had already situated itself to be a major player in the field of software-defined networks (SDN), a segment that has the potential to redefine the way businesses and enterprises structure their entire IT environment.
In a traditional network architecture, connectivity is established through the implementation of physical networking hardware like switches and hubs. While this setup has worked well for years now, developers and advocates working in the SDN space such as the Open Networking Foundation have pointed out several changes that the existing model doesn't account for:

– Changes in traffic patterns: Instead of being limited to one client accessing one server, the functionality of a modern application might require jumping between a number of servers and databases to produce a response to a user query.
– The rise of Big Data: Big Data analytics, which an increasing number of enterprises are integrating into their business process management routines, demand and equal amount of big bandwidth to handle the parallel processing running on thousands of servers, a level of scaling IT departments are hard-pressed to squeeze out of conventional hardware.
– Inconsistent network policies: At an enterprise or even mid-size level organization the network architecture might be defined by hundreds if not thousands of devices (hubs, switches, routers, bridges, etc.) Each device must be hand configured by IT to meet network-wide standards. Granting access to a new virtual machine or personal mobile device might take hours if not days to maintain consistency in quality of service, security clearance, and any other number of standards.
– Vendor dependence: A typical enterprise environment needs to rapidly deploy new services based on changes in business needs and user demands. In contrast, vendors of networking equipment operate on product development schedules, which can typically operate on cycles of three or more years.

SDN and its proponents seek to negate all of these bottlenecks by redefining the entire way in which an enterprise interfaces with its network. The functions of traditional networking devices are virtualized and offloaded to a remotely hosted cloud provider. The enterprise's business applications interface with the virtualized network through APIs linking them to SDN control software similar to using a hypervisor to interact with a virtual machine.
An IT department can make real-time configurations to the network by simply working through the SDN control software instead of re-configuring hundreds of physical devices. Much of that work gets stratified down to a program like OpenFlow or Nicira's own Network Virtualization Platform which facilitates communication between the control software and the cloud-hosted network devices, dramatically increasing the speed and reliability with which an enterprise can implement changes and new additions to its infrastructure.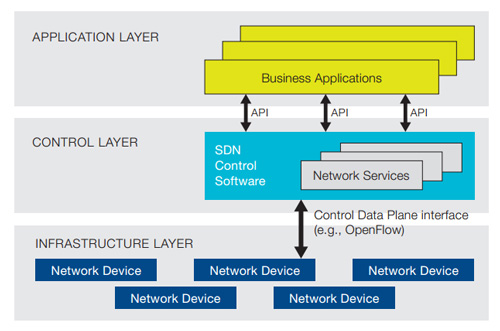 The Bottom Line
Many initial reactions to the acquisition of Nicira by VMware have been enthusiastic. In a blog post for InformationWeek Elias Khnaser, CTO for Sigma Solutions, said that the decision is one of VMware's smartest as more and more competitors edge into the hardware virtualization space, VMware's traditional turf. Others pointed out, however, that the move–and the hefty price tag–reflect the fact that VMware is playing catch up in the networking/IT field, a segment it missed the boat on earlier in its life.
For their own part, early Nicira investors Marc Andreessen and Ben Horowitz, co-founders of the high-profile Andreessen-Horowitz Ventures firm, maintain a bullish attitude. On his blog Horowitz described the combination of VMware's resources and capabilities with Nicira's pioneering as the beginning of one the most important networking infrastructure companies in the next 10 years. Andreessen called it a validation of SDN ventures in general and the work of Nicira co-founder and CTO Martin Casado in particular.
What's clear, especially in the wake of recent developments like competitor Cisco Systems' purchase of Xsigo Systems, another network virtualization company, this week, is that SDN is poised to be a legitimate competitor and alternative to the traditional networking we've all used for years. This is a segment that any enterprise with a need for a robust and dynamic network owes it to themselves to keep an eye on in the near future.

Discover more exclusive posts on industry news and other goings-on in the software world by visiting the homepage of the Business-Software blog. You can also learn more aboutVMWare and other top cloud security solutions by visiting our resource page for all content, product reviews and expert advice on cloud management.