How Google Tools Can Fix Architectural Issues Affecting SEO
The Great Wall of China is an architectural achievement that stretches over 8,850 kilometers in length. It was built in 206 BC with simple tools and materials used to create a strong, firm structure. The architectural design of the wall is so well-structured that it kept out invading forces for centuries, and still stands to this day.
To put it simply, tools enable you to build a strong infrastructure, and they can help you fix any problems that you encounter. Similarly, using tools like Google Webmaster can help you create a strong website structure that's more beneficial to search engines and users.
Why Site Structure Is Important
Site structure is vital because you want to make sure that your most important pages are easy to find and are within a few clicks of the homepage. This makes it easier for users to find what they are looking for on your site and therefore ranks you higher on search engines.
There are several SEO architectural factors that you should keep in mind whenever you build your website. They're all crucial for gaining traffic and are vastly different from each other. Fortunately, Google offers free tools such as Google Webmaster Tools and Google Analytics that can help you fix any architectural issues affecting SEO and maintain a strong website structure.
Factors That Affect Your Rank
1. Crawl – Analyze It with Google Webmaster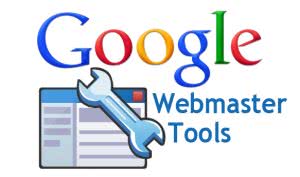 "Crawling" is the process by which a search engine navigator sends out "bots" or "spiders" to roam inside websites. These bots try to discover websites that contain the most relevant content and keywords relating to a specific search phrase. A site's search rankings will be high if the site has relevant content, the right keywords and quality links.
Google Webmaster has an analyzing tool to see if your web pages contain errors that GoogleBots would find, consequently giving your site a low ranking. In addition, Google Webmaster offers a "Fetch as Google" tool, which allows you to simulate how Google crawls on your site and URL. The process is quick so that you can easily check errors, fix them and move on to other tasks.
2. Duplicate Content – Check It with Google Webmaster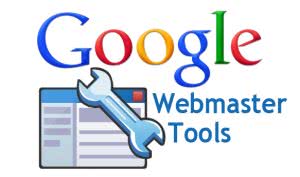 Sometimes you come across two pages on your site with similar content, and that can confuse search engine bots. One page might have low-quality content while the other page is of higher quality. You do not want to make the mistake of having the low-quality page be seen by bots if there is a similar page on your site that ranks higher.
With Webmaster Tools, you can inform Google which domain you prefer to be indexed so that the GoogleBots will be directed to the right pages. In addition, you can use the no-index meta tag to block pages that you do not want to be indexed. Lastly, Webmaster allows you to adjust the Googlebot crawl rate so your server won't slow down and be overwhelmed when you edit duplicate pages.
3. Speed – Accelerate It with Google PageSpeed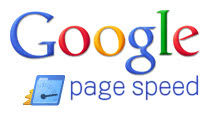 The rate at which your website pages load can greatly affect your search rankings. Having a fast page load time will give you a higher search rank, while a slow rate will cause your website to falter in SERP results.
To check what's affecting your speed, Google PageSpeed will analyze every speed factor such as resource compression, code mining and image optimization. This tool automatically assesses your website and offers up-to-date optimization techniques. Lastly, PageSpeed is an open-source web server module that can easily be applied to your site without requiring you to change existing content.
4. URLs – Simplify Them with Google Analytics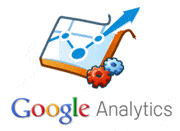 URLs are very helpful in directing your users around your site. The best kinds of URLs are the ones that are concise and easy to read. If your URL is messy and complicated, then your site will be ranked low.
Take for instance the two URLs below, which rank high on Google Search for "Nike shoes":
http://www.6pm.com/nike
http://www.famousfootwear.com/nike
While these two rank low on Google Search for "Nike shoes":
http://www.tillys.com/tillys/brandpage.aspx?bid=90&ctlg=010_Guys&cid=1023
http://www.big5sportinggoods.com/category/12442/1/running.html?Brand=468
As you can see, the top two URLs are clearer and give you an indication of your location within their site. In contrast, the second two look jumbled and complicated.
To their credit, Tilly's and Big 5 Sporting Goods are known for selling a wide range of products and brands, so I shouldn't be too harsh on them. But the fact remains the same: a clean and effective URL will help search engines generate larger amounts of traffic to your website.
To help you build effective URLs, Google Analytics offers a URL Builder tool that can analyze the traffic going to a specific URL. It then delivers information on how popular the website is and how much bandwidth you use in a given period of time. The clearer and shorter the URL is, the easier it is for users and search engines to locate your site.
5. Mobile – Improve It with Google Analytics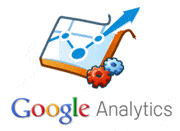 Having a mobile site or phone app is a must if you want your business to gain exposure and be readily available to your customers. A study in the interest of Google found that 74 percent of mobile users take advantage of a search engine when considering a purchase. Many users are starting to use mobile sites because of the convenience of shopping at their fingertips.
In the world of mobile shopping, users want their experience to be quick and effortless. Consumers don't want to be bogged down by slow-loading pages or sites without a mobile-friendly version, which will only discourage them from using that website again. In order to retain your on-the-go users, your mobile site must load quickly, have rich, fully functional content and be fully accessible on a smartphone or tablet device.
To help you utilize SEO on your mobile site, Google offers a Mobile App Analytics tool to help measure user engagement, visualize navigation paths and optimize user acquisition. In addition, the tool measures the interactions that users have with UI elements and allows you to create your own reports and metrics for further analysis.
The Rundown
With the right set of tools, you can generate large amounts of traffic and keep your website organized. Googlebots can find just about any structural flaw in your site, which is why using these free tools are essential to increase your search ranks and build a well-structured website.
Ready to explore all of your options for marketing software and website optimization tools? Browse all of our free comparison reports on top marketing software platforms to review leading vendors and compare product details.
[Photo courtesy of Flickr user Michael Clesle.]