Understanding Governance and Risk Management Software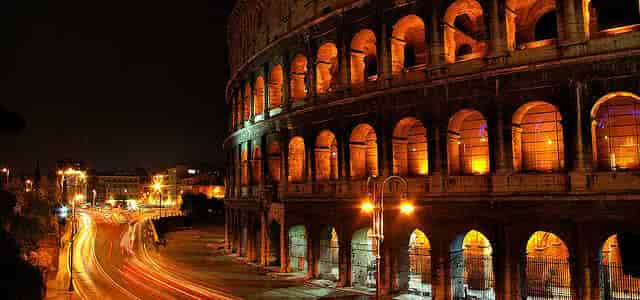 When you see a magnificent structure like the Roman Colosseum, you are looking at an accomplishment of an ancient civilization that had its own rules, culture and government. Unfortunately, when the Roman Empire expanded and took risks, it couldn't sustain itself and its society crumbled. One important lesson to be learned from the Ancient Romans is that without proper planning and precautions, your infrastructure can just as easily fall victim to poor decisions and unethical practices.
Reducing (if not eliminating) these practices is where governance and risk management software comes in. GRC (governance, risk management and compliance) software allows businesses to more easily monitor legal regulations and ensure compliance with respect to corporate operations. Additionally, GRC enables an organization to pursue a systematic, organized approach to managing their GRC-related strategy, implementation and operational oversight. Rather than collecting and monitoring all compliance issues manually, users can employ a GRC system to automate regulatory monitoring, risk management and compliance procedures.

How Does GRC Work?
Basically, governance, risk management and compliance software (or GRC) is used to improve a company's regulatory practices and to ensure that all business activities meet any legal obligations. To help break it down, here is an explanation of each division:
1. Governance

Governance is the approach by which executives direct and control their organization. Its main purpose is to ensure that administrators can access important management information in a timely way, and that the organization's business strategies are carried out effectively.
2. Risk Management

Risk management is the of process of identifying and responding to risks that might affect the organization's objectives — from technological and security risks to financial liabilities. With risk management, the company can evaluate the weight of risks on a case-by-case basis and, if necessary, transfer risk oversight to a third-party organization. If the risks aren't too extreme, then the organization can manage them internally.
3. Compliance

Compliance refers to the act of meeting certain requirements, whether imposed by federal regulations, company policies, contracts or otherwise. In a business setting, compliance is typically achieved through the following steps:
Management identifies their compliance regulations and evaluates whether compliance is being met.
The risks and potential costs of non-compliance are assessed and compared to the projected expenses to achieve compliance.
The administrators develop a plan and begin enacting any corrective actions deemed necessary.
How Can GRC Software Benefit Your Business?
GRC software can satisfy the needs of your business, customers and stakeholders in multiple ways. For one thing, a GRC system gives business executives the ability to easily identify and manage potential risks, compliance issues and liabilities within their corporate practices. Secondly, GRC enables finance managers to meet regulatory compliance requirements in order to prevent unethical financial practices. IT directors are also able to better oversee legal responsibilities by managing software installations related to GRC projects across the organization.
In a corporate world of expanding legal and compliance obligations, the tools provided by GRC software are becoming increasingly important to meet the new standards and more complex regulatory burdens imposed upon both executives and IT administrators.

A Grander View
Governance, risk management and compliance software can help your business more effectively manage its legal, financial and contractual risks. First, you can use GRC to identify and understand systemic risks that are present and their impact on internal processes and performance. Additionally, GRC will assist you in mapping business objectives that minimize the risk for potential compliance issues or fiscal concerns.
GRC tracks, manages and reports on all types of risks in all areas, from conflicts of interest to health and safety incidents — protecting your business from a variety of problematic conditions and liabilities. Finally, GRC can help you facilitate the identification and treatment of both existing and potential hazards and risks throughout your organization. This, in turn, gives your organization a strategic advantage in managing and preventing risk in your business.
Looking for more expert advice on understanding and selecting business software? Visit the Business-Software.com blog for tips from industry experts on purchasing, implementation, leading solutions, industry trends and more.
[Photo courtesy of Flickr user Sergey Gabdurakhmanov.]