Want Improved Call Center Efficiency? Implement These 7 Technologies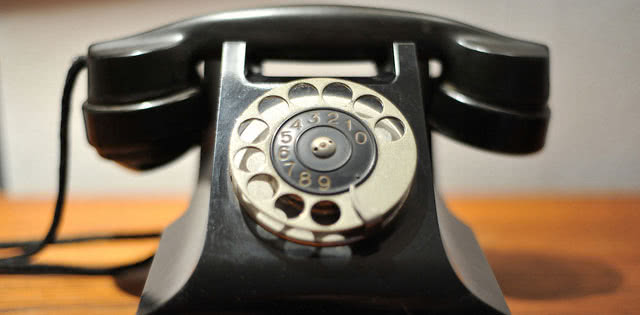 Properly managed call centers provide a unified point of contact for consumers and help companies better manage their overall communications strategy. Today's call centers also becoming more secure — as noted by GCN, an IP-based contact center technology has now been approved for use by the Department of Defense (DOD).
The potential benefits are all for nothing, however, if your call center isn't operating efficiently. Here are seven tips for making the most of your communications hub.
1. Speech Analytics
Consumers don't always say what they mean. Sometimes that occurs for fear that he or she won't be understood, or because they worry they won't get the type of service desired if they're honest about company performance. As a result, call center efficiency can suffer because agents must be detectives, taking extra time to discover if there's hidden meaning in an otherwise ordinary conversation.
One answer to this problem is speech analytics. Enterprise Apps Today points out that this technology is starting to go mainstream, thanks to the use of natural language processing (NLP) combined with existing customer data and agent notes. The resulting benefit is an in-depth view of consumer communications and their underlying message, which means an improved call center performance.
2. Mobile
Another option for enhancing call center efficiency is to improve mobile adoption. Often, this starts by transitioning web applications to a mobile-friendly platform, allowing users to interact with your company while they're on a tablet or smartphone — but without the need to wade through a poorly optimized website or a mobile version with reduced functionality.
By integrating call center applications into the mobile conversation, it becomes possible for customers to browse for items or services, make purchases and contact the call center, all from a single device. On the back end, this mobile integration means that agents have access to recent consumer activities within the app, giving them a head start on solving any issues.
3. IVR Support
According to HealthTech Zone, Interactive Voice Response (IVR) is also gaining ground in call centers. This kind of automation has been the subject of ridicule in the past, and in some cases, rightly so — low-quality recordings and poor menu optimization can be extremely frustrating. But by creating customer-centric menus and giving consumers the ability to serve themselves before speaking with an agent, it's possible to reduce wait times and more easily drive calls to the correct agent type.
4. The On-Demand Contact Center
In some cases, legacy call center software isn't worth upgrading for improved efficiency. Fortunately, on-demand, cloud-based contact centers have matured significantly over the last few years, meaning it's now possible to outsource your entire contact process. Data storage and call routing all happen remotely, and deployment is simple because the software is delivered as-a-service. Here, increased efficiency comes from the reduced need for IT management, oversight and troubleshooting.
5. Social Media
One of the easiest ways to improve call center efficiency is to make consumer contact as simple as possible. As a result, more and more companies are choosing social media integration, allowing customers to contact them via Facebook, Twitter or other preferred social platforms. This streamlines the communication process, but demands a quick response — so long as businesses can keep up the pace, social media offers great potential.
6. Network Support for Video
Video support has been gaining traction among large companies and, thanks to cloud-based providers, is now possible for small and midsize businesses as well. This doesn't just cover face-to-face chats with agents, but also the ability for call center operators to push out troubleshooting, help or product-showcase videos to interested parties. It's important to note, however, that sufficient network support must be in place to support increased bandwidth requirements.
7. Call Backs
The last tip for better efficiency? Invest in call center software that supports call backs. Wait times still top the list of customer complaints, so a promise to call (followed by an actual call just before an agent connects) can limit the amount of time agents spend explaining or apologizing for delays.
The Bottom Line
Call center efficiency remains a top priority for companies of all sizes. And it should — according to a recent Deloitte survey, 77 percent of contact centers expect to maintain their current size or grow over the next two years, and all contact channels will see volume growth.
To ensure your business can keep up with consumer demand for personalized, accurate communication, consider the value of technologies such as speech analytics, mobile and IVR support, social media integration, video, call backs and on-demand contact centers.

Ready to implement top call center technologies or transition your contact center to a more modern system? Take a look at our Top Call Center Software comparison reports to jump-start your search. In our downloadable reports you can browse leading industry solutions, compare top call center features for products and review pricing options.
[Photo courtesy of flickr user helena nilsdotter.]