Why Companies Have Slowly Taken To Outsourcing Customer Service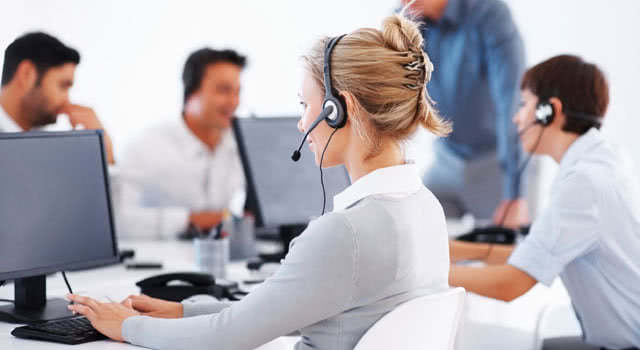 These days customer experience matters a lot to organizations. Improvement in customer satisfaction and their loyalty is of great importance to service providers. Consequently, applying a proper strategy for improving customer satisfaction while outsourcing customer service is a must.
In general, the services offered by outsource contact centers are used to provide customer support. These services form the backbone of the interactions that take place with existing as well as potential customers. Be it customer support, telemarketing or telesales, a call center can potentially do it all for a business. No doubt, call center outsourcing services drive the success of companies across the length and breadth of the business world.
Outsourcing also helps business owners explore new ways of reducing of overheads and expenditure. It also enables maximization of profits and expansion of capabilities.
Moreover, the profit earned by way of outsourcing isn't limited to improvements in revenue. Profits can also be had in the form of quality improvement, productivity and performance. In that way an organization can continue focusing on the core areas of your business.
Experience matters to your customers
Almost all of a company's inbound customer communication gets handled by its call center. This means that the role played by a contact center in creating the image of an enterprise is very significant.
However, the story doesn't end here. A company that contracts out its customer care requirements to a third-party service provider is looking for benefits beyond monetary profits. They'll also be looking for service providers that deliver superior business outcomes.
Since the global economy is all set to witness more growth, companies are all set to focus single-mindedly on making efforts to enhance the happiness of customers. Additionally, enterprises also realize that customers are aware of the options available to them in terms of service opportunities. The more opportunities there are for growth of customer interaction, the more is the likelihood for the growth of business.
At present, enterprises want to make a positive impact on their customers by treating them to a seamless experience across various service channels. This is the reason they rely on an outsourced call center.
Telecom industry solutions play a critical role in this sector. The use of these solutions isn't limited to the management of revenue, but also enables the maintenance of records for future reference. However, even this domain remains income without the intervention of call center services.
What propels customer support?
Let's examine the parameters that enable the long-term growth of customer support:
Give first priority to quality
Always understand that you need to give the best to your customers. A customer comes in contact with you through customer support. This makes it necessary for a service provider to enhance the experience of a customer. One shouldn't compromise on quality of service. It's common sense that providing customers with services of premium quality would lead to an improvement in the satisfaction of customers.

Well-trained agents
Your service representative acts as the spokesperson of your company. Not only should the agents be trained, but they also need to have adequate knowledge and customer handling skills. All this makes skills training essential for your workforce.

Customer refuses to wait
Whenever you put a customer on hold, he feels ignored. Like anybody else, your customer has the right to express his frustration. He might vent out that frustration by changing his service provider. In this situation, a business needs to implement strategies that help in reducing the waiting time of its customers. However, it should never be done at the cost of quality.
Need to find out more about customer service solutions? Be sure to take a look at the Business-Software.com-exclusive report on customer service software, where we compare 10 of the leading software solutions on key features, pricing and technology model.