It's How They Want to Buy, Not How You Want to Sell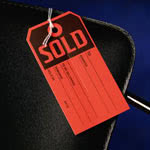 The Challenge: Companies that focus on what they want to sell–not how customers want to engage–miss the boat on opportunities to drive initial and ongoing sales.
Dunnhumby recently released results of its Customer Centricity Index (CCI) study which measured how well retailers are responding to the needs and wants of their customers–through the eyes of their customers. The findings are important for all businesses wanting to better connect with customers:
Companies with higher CCI scores tended to have higher long-term comparable sales growth over a two-year period.
True understanding of what drives a customer to a brand is an insight that differentiates category leaders from competitors.
A strong customer experience that meets customer needs had the strongest impact on customer centricity and highest CCI scores/rankings.
Price was important to customers but was less about "lowest price" and more heavily tied to perceived value.
Companies that provided the opportunity to give feedback and have interaction were rated higher.
One company that took on the challenge of developing a customer focused business strategy is United Airlines. Starting in 2010 during their merger with Continental they began to build richer customer profiles to increase sales opportunities.
United groups customers by behaviors, such as customers who have been price sensitive. They then use these insights to create more relevant offers such as sending frequent business travelers an offer to purchase an airport day lounge pass, etc.
The company overlays demographic and lifestyle data on customer records and groups them into customer types. United tries to include basic demographic information in each member profile such as age, household income, and net worth, and interest-specific elements such as members who enjoy playing golf.
United's new policies include customer centric actions such as these:
When a customers is about to reach a milestone, a local representative delivers a hand-written thank-you card to the customer as they scan their boarding passes upon boarding.
Segmentation that accurately groups customers by behaviors creates more relevant offer opportunities.
Since the initiative was launched, United has been able to convert 4 percent of its non-members to the MileagePlus program, resulting in tens of millions of dollars in additional revenue.
Key Takeaways
Show customers that you are "involved" in their buying experience with actions such as a reminder notice about a product or service based on previous behaviors, a thank-you note, a preview of an upcoming sale, a birthday incentive, etc.
Show customers you are listening by conducting ongoing Voice of Customer-driven assessments of your business and marketing strategies to ensure alignment with customer expectations.
Increase the frequency of database updates so they reflect the ongoing changes in customer's needs. Update information regarding preferences, demographics, behaviors, sales purchase history, etc.
Ernan Roman is recognized as a Customer Experience innovator and was inducted into the Marketing Hall of Fame for creating three transformational methodologies: Voice of Customer Relationship Research, Integrated Direct Marketing, and Opt-in Marketing.