3 Online Booking Systems for Businesses to Streamline Scheduling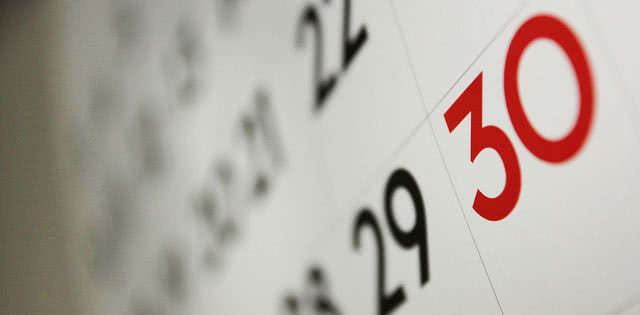 If you're finding it difficult to compare booking software, don't worry; the process is a surprisingly challenging and tiresome one. As each business' needs are unique, there's no 'one size fits all' approach. But researching booking system options doesn't have to be a negative experience — comparing solutions on your own can improve your odds of discovering a product or company that specializes in the type of bookings your company is looking to take.
Though you may be looking to find a quick and cheap solution, chances are this methodology won't provide the best long-term results. You shouldn't rush into a decision about which booking system to use; instead, consider the platform features and suggested software listed below as you begin your search for a booking tool.

What to Look for in Booking Software
When implementing a booking system, there are a variety of important considerations that are often overlooked by busy businesses. Take support options, for example. Expert support may seem insignificant when you're looking for a system to manage bookings, but the booking software itself is often extremely powerful and can take longer than expected to set up and get used to.
Deployment
Deployment is another important consideration, and as with many types of software programs, there are pros and cons for each option. Regardless of whether you opt for an on-premise or hosted system, it's important to look for one with a high percentage of up-time to ensure your customers are able to make bookings 24/7. Booking solutions hosted on the cloud are often favored because of their server scalability, but the choice ultimately depends on user preference.
Mobile Optimization
If a booking system isn't mobile responsive, that should be a deal breaker. A booking system incompatible with mobile and tablet devices will lead you to miss out on a significant potential audience, especially if you're looking to take travel-related bookings. Even if a potential choice ticks off all other feature boxes, a mobile-optimized solution is vital to reach today's on-the-go consumers — no matter what industry or line of business you're in. That initial mobile-based interaction is invaluable, whether a customer completes their bookings on a mobile device or via a desktop computer.
Customer Responsiveness
Above all, booking software providers should know their stuff. Check whether a vendor has active social media pages and insightful blog posts for insight into how they interact with their customers. It's always a good idea to review their support services and customer engagement levels before committing to a provider to ensure all of your needs will be properly addressed.

3 Online Booking Systems to Choose From
Now that some of the top system considerations have been discussed, let's move on to an overview of three powerful online booking systems for businesses that are currently on the market: Bookeo, BookingBug and BookingLive.
Bookeo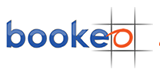 Hosting Options: Cloud or dedicated
Ideal For: Appointments, activities and tours, courses and appointments
Bookeo offers three product variations tailored to what types of bookings the user will be accepting: Appointments, Classes and Courses, and Tours and Activities. The three editions help appeal to the varied needs of a larger audience, providing many industries with a system relevant to their specific booking needs. Although criticized by users for a lack of support during set-up, the Bookeo interface is easy to navigate and includes more than 300 online tutorials to help users throughout their booking journey.
Additional Features:
Includes a help portal and email support
Integrates with QuickBooks
Other integrations include MailChimp, Facebook and Twitter
BookingBug

Hosting Options: Shared or dedicated
Ideal For: Appointments, activities, courses, accommodation, events, pitch bookings and room hire
BookingBug sets itself apart from Booking Live and Bookeo with its accompanying mobile apps, which so far have been described by users as buggy, but if improved could greatly simplify the booking process. BookingBug also includes a notification system that ensures both users and clients receive reminders and appointment confirmations, as well as standout customer service that includes phone support for queries.
Additional Features:
Support offered includes an account manager, team training and knowledge base, plus email and phone support
Integrates with Zoho CRM, as well as Sage, Xero and KashFlow for accounting needs
Other integrations include MailChimp, Facebook, Twitter and WordPress
Booking Live

Hosting Options: Cloud or dedicated
Ideal For: Appointments, activities and tours, courses, events, pitch bookings and room hire
Although Booking Live is an enterprise-level product, the software is known for its flexibility. The system is easily adaptable to various businesses and comes with a range of customizable features, so the system can be seamlessly integrated within existing company websites. Unlike many other booking system providers, Booking Live offers additional services such as a website design in which the booking system can be embedded. One thing to note from product reviews is that although the company offers a wealth of support, users have claimed at times it can be too technical.
Additional Features:
Multi-channel support includes web, phone, on-site, forums and a knowledge base
Integrates with Zoho CRM, plus accounting tools like Sage, Xero and QuickBooks
Other integrations include MailChimp, Constant Contact and WordPress

For more in-depth feature lists, make sure to check out each product website and reach out to the companies if you have any specific questions. Also keep in mind that there are many online booking platforms out there; the list included above is merely a starting point to help you navigate your search for booking software.
Be sure to check out all of our exclusive content, including product reviews and industry insights from leading experts, by visiting the Business-Software.com blog homepage.
[Photo courtesy of Flickr user Dafne Cholet.]