QMS: Improving Efficiency and Ensuring Compliance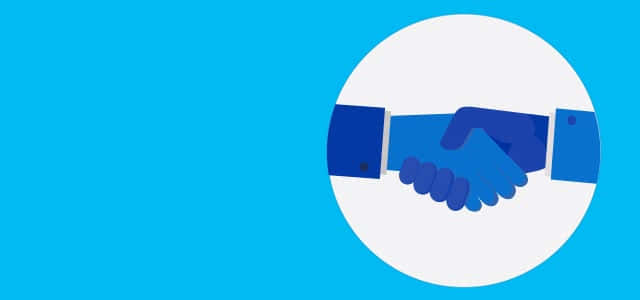 There are numerous tasks and processes associated with running a successful business. Maintaining these various aspects of business can be very difficult and time consuming. If your business operates within a highly regulated industry, manually ensuring compliance can often bog things down, limiting your business from running more efficiently.
However, there are ways to automate these processes to give you more time to focus on other pressing matters within your company. Through implementing quality management software, it is possible to both improve the efficiency of your business while also ensuring compliance with industry regulations.
QMS Change Control
One area where quality management software can improve your company's efficiency and ensure regulatory compliance is change control. A manual system that uses paper documents and disparate processes is likely to have slow turn-around times and breakdowns in communication.
By using QMS you can greatly improve turn-around times by automating task assignments and creating a centralized web-based system that allows everyone, even those outside your business, to access change control processes from anywhere. Also, quality management software requires that anyone who initiates a change classify that change, to ensure high-level changes are filed appropriately to comply with regulatory procedures.
Risk Management
Another part of your business where QMS can help is with risk management. Using manual systems with separate data repositories makes it difficult to track risk management documentation, which can often result in inefficiencies that waste time and money. By utilizing quality management software your business can gather all documentation related to risk management and store it in one place. This guarantees that company risk thresholds are created and followed to avoid regulatory action.
Document Control
Document control can also be improved by employing quality management software. For businesses operating within strict regulatory environments, document control has increased importance in regards to compliance. By improving the efficiency of the document control processes that ensure you achieve this compliance, your business will be able to get your product to market faster.
With QMS, you can automate document control procedures to streamline the approval process and increase efficiency. Also, quality management software will allow you to create a centralized repository that furthers compliance by making document retrieval easy during audits or inspections.
Supplier Management
Supplier management is another area where QMS can help, as businesses operating within regulated industries must maintain and adhere to an approved vendor list. Maintaining this list is very complex and errors can often arise when supplier information is kept manually on separate systems. Quality management software can simplify the process of maintaining an approved vendor list by automatically tracking and storing supplier information in a centralized location. This allows various departments of your business to access supplier quality information and share it with other divisions easily to reduce the chances of duplication.
CAPA (Corrective Action & Preventative Action) Management
Finally, QMS can help your business improve efficiency and compliance in regards to CAPA management. Appropriate CAPA management is an important part of managing quality systems effectively.
Quality management software can integrate CAPA systems seamlessly with the rest of the quality system to ensure compliance every step of the way. QMS can also automate these processes from initiation to closure and give employees the ability to launch CAPA forms directly from other types of forms in the system. This increases efficiency by streamlining these processes and eliminating the errors associated with manual data entry.
Quality management software can help your business improve its efficiency in all of these important areas. QMS can also ensure your company complies with the industry regulations associated with these areas. QMS will improve your quality management systems and allow you to focus on other aspects of your business.
Want to read more insider-perspective posts? Browse our entire archive of blog posts on news from the software industry by visiting the Industry News and Events section of the Business-Software.com blog.